Allied Health Jobs Ireland
Are you ready to take up the challenge and get a great rewarding role as an Allied Health Professional? I can help you find the perfect Allied Health opportunity here in Ireland.
We work for you.
My role as Client Relationship Manager at FRS Recruitment is to concentrate on sourcing and recruiting Specialist Radiographers, Cardiac Technicians, Respiratory Technicians, Bio Medical Scientists and Occupational Therapists, on behalf of a variety of acute hospitals and communities around Ireland. I have 15 years experience developing long standing relationships with hiring managers and business managers across Irish & UK hospitals and therefore I am sure to find you the perfect opportunity!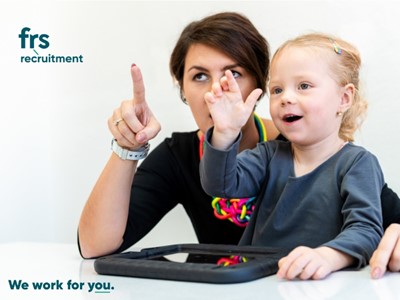 What's in it for You?
You will receive an honest service, unique to your career goals.
I have helped change lives for many allied health professionals by being on hand to help through every step of the way.
I also help graduates to secure their first job, initially from a University Presentation to CV writing, Interview preparation and guidance.
You will receive my expert advice in selecting the right job, that fits in line with their career goals and values.
I will listen and support you to ensure you take the right next step in your career.
I am dedicated to working with all levels of Allied Health professionals from entry level to senior level AHP professionals.
You will be supported and offered a variety of interviews in some of Ireland's world class departments, that offer top salaries, state of the art equipment and benefits.
The Allied Health Sector in Ireland
Across Ireland, there is a defined need for Allied Health Professionals to work in some of our state-of-the-art University teaching hospitals and Private Hospitals. These hospitals offer excellent opportunities to work within a multidisciplinary team of dedicated Professionals.
What's next?
Ready to begin your life changing journey with a dedicated Allied Health expert? Call me today on +353 0 86 022 7527 or send me an email ccooke@frsrecruitment.com

Charlene is a market leading Allied Healthcare recruitment consultant, with almost 20 years experience recruiting healthcare professionals from across the globe. She obtained a Diploma in Business Management from Griffith College, Cork in 2012. She prides herself in being able to maintain very healthy long term relationships with her clients and candidates She holds an outstanding reputation for delivering bespoke healthcare recruitment solutions to clients within the Public, Private and Voluntary Sectors of the Healthcare Industry across Ireland and the UK. A highly dedicated Recruitment Consultant who listens, cares and always does the right thing. Charlene is renowned for providing the best results. She is known across the sector for providing an honest, ethical, professional and efficient service for clients and candidates through a collaborative partnership.
View Posts