Job Opportunities for Overseas Nurses in Ireland
Are you a nurse from abroad holding a decision letter from the NMBI? Do you have more than 4 years clinical experience? Then I have an array of exciting nursing jobs in Ireland for you!
What type of Nurses are we looking for?
It is a great time to apply for nursing jobs, as I am currently seeking nurses from all over the world to fill vacancies for fantastic nursing jobs nationwide. I have vacancies in the following clinical areas:
Cardiology Nurses
Cath Lab Nurses
Theatre Nurses
Anaesthetic Nurses
General Medical Nurses
Surgical Nurses
ICU Nurses
I am working with public and private hospitals across Ireland in both city and rural locations, who are seeking to employ nurses just like you! In order to apply for Nursing jobs in Public and Private Hospitals, you must meet the language competency requirements (IELTS or OET) and have completed your registration with the Irish Nursing Board (NMBI).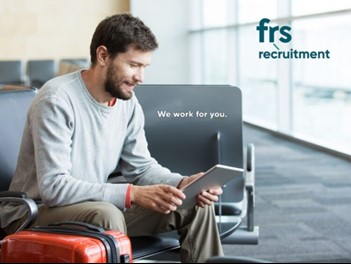 Relocation package for Nurses
The package on offer varies by employer however, all are offering a generous salary (€30,000 to €45,000 + overtime + allowances) and a fantastic relocation package. The standard relocation package consists of:
Flight to Ireland covered
Accommodation covered for 3-6 weeks (depending on employer)
NMBI registration fee reimbursed
A little bit about us
FRS Recruitment has earned its name as an ethical, informative and reliable agency choice for Nurses from all over the world seeking employment in Ireland. From personal experience, word of mouth goes a long way and I have had many referrals from candidates who I have placed in many nursing jobs so far.
My role as a Recruitment Consultant here at FRS Recruitment is to source clinically skilled Nurses who are keen to progress their career in Ireland. I have staff nurse vacancies in many specialties and all of my clients offer comprehensive training programmes and generous relocation packages to ensure your move to Ireland is worthwhile. I enjoy building strong rapports with Nurses and I pride myself on finding Nurses the perfect jobs in prestigious hospitals and healthcare services across Ireland.
Why progress your Nursing career in Ireland?
Ireland has many attractions, most notably the friendly people that populate it, the beautiful landscape and the current booming economy! Cork, Galway and Dublin were voted amongst the top 10 friendliest cities in the world by Condé Nast Traveller's annual reader survey in 2018. Ireland prides itself on being a multicultural country. According to the 2016 Census, there were 535,475 non-Irish nationals living in Ireland from over 200 countries. The number of foreign nationals living in Ireland are considered valued contributors to the development of Ireland and its exciting new culture.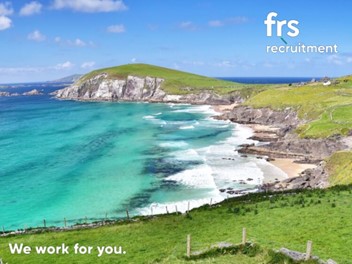 Specialised Healthcare & Medical compliance and administration team
I am supported by a dedicated Medical compliance and administration team, who can assist with all compliance and relocation queries. Our expert Healthcare Recruitment team are highly skilled in all visa and work permit applications, making your transition as seamless as possible. My aim is to ensure you have the most comfortable experience possible as we understand that relocating can be a chaotic time.
How to begin your job search for the perfect Nursing job
I would be more than happy to discuss nursing jobs, working in Ireland as a nurse, the move to Ireland and explain the job application process in more detail. Take the plunge today and explore the wealth of opportunity that awaits you in Ireland!
You can contact me at +353 (0)86 464 8416 or alternatively email your CV to chos@frsrecruitment.com

Chloe is a Recruitment Consultant for the Nursing Team at FRS Recruitment. She completed her BA in Law and Media Studies from DCU in 2018 and has been working with FRS since 2018. She has experience working in the customer service industry, and really enjoys working with people. Chloe finds that working for the Nursing Division is both interesting and rewarding. She enjoys working with and learning from each nurse she speaks to and greatly respects the important work they do. She prides herself on an honest, friendly and informative approach, when talking to nurses coming from both Ireland and abroad and strives to find the best role for each nurse she assists daily. If you are looking for a change, please get in touch with Chloe.
View Posts