Current Construction Projects and Job Vacancies in Ireland
As this Monday brought a partial reopening of the construction industry many others are lying idle at home awaiting a full reopening of the sector. At present essential projects include; educational, medical, residential and large scale FMCG. We are ever hopeful for all of those who are currently unemployed will soon return to the industry. COVID-19 has shaped this industry unlike any recession or natural disaster. A pick and choose tactic has left a lot of construction personnel disheartened by the government and keen to return to their designated place of work. But thankfully there is a light at the end of the tunnel and we need people to build, design and work on those tunnels!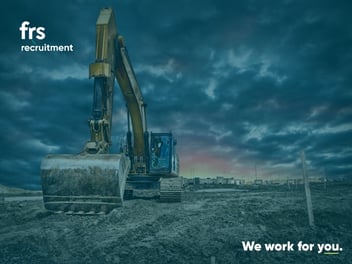 Ongoing and Upcoming Construction Projects
Ongoing projects such as the National Children's Hospital, Intel, Dunkettle Interchange and Opera Project are key to a nationwide recovery of the sector. Upcoming projects such as on and off shore windfarms, solar farms are evident that the construction sector is adding more to its armoury in Ireland. Moneypoint offshore along with Oweninny and Cloncreen onshore windfarms are large scale projects that will add to our green reserve. Dart line expansion to Maynooth and the National Train Control Centre with Irish Rail are testament to promised investment within infrastructure. National Broadband roll out is currently under planning stages with contractors and will be a vital addition to our global connectivity.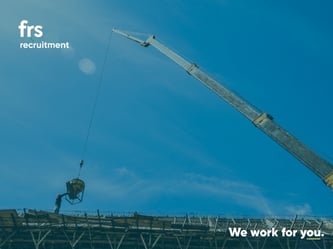 Current Job Vacancies in the Construction Sector
Vacancies currently exist within all regions but with a targeted approach job seekers can find a number of options. A number of medium and small contractors are seeing a surge in vacancies due to the nature of works currently reopened. Vacancies exist in Carlow, Laois, Tipperary, Cork, Dublin, Kildare, Longford and Limerick.
Please get in touch with Cormac Molloy, Paul Fenton or myself Miriam O'Hara to discuss these roles.
View our current Construction vacancies HERE

Miriam joined FRS in 2017. She has a broad educational base with degrees in Irish, History and Genetics. She is currently based in the Kilkenny office where she specialises in Construction and Engineering roles. She chose this sector as she grew up on a building site alongside her dad. She has always had a love of architecture and business. Recruitment is the natural progression for her as she draws on previous experiences as a Principal and Support Worker. She has worked on contract, permanent and temporary roles.
View Posts