6 Steps to Consider When Moving Home to Ireland
With an increase in job applications and enquiries from returning Irish citizens, we asked Danielle Mc Laughlin from Crosscare Migrant Project for her top tips for a seamless move home.
Crosscare Migrant Project is a non-profit organisation based in Dublin and offers free information and support for Irish citizens leaving and returning to Ireland, and migrants living in Ireland.
After the most extraordinary and stressful year for Irish emigrants living abroad, the uncertainty that has dogged travel plans and the imposition of serious travel restrictions is starting to lift. Many Irish emigrant support organisations abroad and Irish emigrants in touch with Crosscare are starting to consider returning to Ireland, whether it's for a long-awaited visit or to resettle back in Ireland. If this is you, we have a useful checklist for you to start planning your return to Ireland.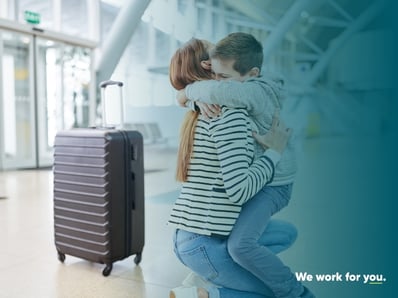 Step 1. Employment. If you will be seeking new employment in Ireland, it is best to get started before you return. Try LinkedIn and recruitment agencies in Ireland online. FRS Recruitment offers a great service particularly for returning Irish emigrants. Contact info@frsrecruitment.com to discuss employment options.


Step 2. Unemployment supports. Returned Irish migrants can apply for Jobseeker's Allowance whilst looking for employment in Ireland. This is assessed on your means and the Habitual Residence Condition, for which you can be regarded as resuming your residence in Ireland again, if you can show you have ended your employment and tenancy/housing situation abroad. You must also have a Personal Public Service (PPS) number. See here for more information.
If you are of pension age and you have worked in Ireland previously and have a record of social insurance contributions here, you may be eligible for a State Pension (Contributory). You can apply for this before you return to Ireland. If you do not have sufficient social insurance contributions, you could apply for a State Pension (Non Contributory) once you are living in Ireland. You will need also to satisfy the Habitual Residence Condition and a means test to qualify.


Step 3. Returning with a non-EEA partner. Your partner may need a visa if they are from a visa-required country. If you are returning with a de facto partner, you will need to apply in advance for a preclearance permission, which can take a few months. See here for more information.


Step 4. Accommodation. It is very important to arrange to have somewhere to stay on arrival. Rents and property prices in cities can be expensive so do your research beforehand. If you are planning on renting or buying, start your search at www.daft.ie or www.myhome.ie. The Citizens Information has lots of useful information about mortgages, local authority housing and more at www.citizensinformation.ie/en/housing/.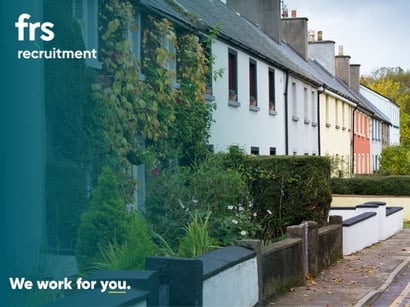 Step 5. Returning with children. If you are coming back to Ireland with children under age 16, you can apply for Child Benefit as soon as you each have PPS numbers and an Irish address. Read about other social welfare payments available to families at the Citizens Information website. GP Visit Cards allow you to see a Doctor in Ireland free of charge, and are automatically available to children under 6.
You can start the application process for a school place well in advance of your return. Find a school at www.education.ie/en/find-a-school.
For third level education, you must be living in Ireland for 3 of the last 5 years to be eligible for a student grant for college and for free fees. Children of Irish emigrants who have spent at least 5 years in school (primary or secondary) in Ireland may be eligible for the EU rate of fees for undergraduate study in Ireland. See www.education.ie or contact the relevant University for more information.


Step 6. Be mentally prepared. Have realistic expectations - Do your research and be prepared. Make the right choice for you and commit to it.
It can take time to readjust - Take things one step at a time. Give yourself at least a year to settle in. Sometimes, where possible, planning a short trip back to the country you returned from can help.
Embrace change - See it as a new start. Enjoy getting to know the country again. Try something new – join a club, take up a hobby, or even do a course.
Be prepared for the emotional impact - Talk to others who have already done it. Make a list of expected challenges and how you might respond to these. Take time with the decision to return.
On return to Ireland, reach out for support - Talk to friends and family about how you are feeling. Make time to connect with old and new friends.
The HSE has lots of good tips on the little things you can do to look after your mental health. Helplink Mental Health provides free counselling service online nationwide and internationally for Irish citizens living abroad and returning home. This service is available 7 days a week and out-of-hours.
If you are seeking more information, you can check out the Crosscare Migrant Project's dedicated 'Returning to Ireland' section.
FRS Recruitment are proud sponsors of the GAAGO streaming service and are the leading recruitment agency for returning Irish citizens. If you would like to discuss the employment market or job opportunities across Ireland, contact FRS Recruitment on info@frsrecruitment.com. You may also like to browse our GAAGO Featured Employers here