3 Steps To Make Hiring Temp Staff Easier
Over recent months we have noticed a trend whereby a lot of employers are currently experiencing gaps in their staffing rosters. These might arise around the need to provide cover for holidays, employee illnesses and maternity leave or to address short/ medium term needs relating to increased production, managing seasonal demands, new projects or even to reduce pressure on current workforce.

One of the simplest and most effective solutions to address such gaps are offered through temporary staff, particularly temporary workers hired through an agency. This mechanism allows for the benefits associated with additional headcount, without the longer term commitments that come with hiring on a permanent basis.

Providing temporary staff is a service that is offered by FRS Recruitment. We are able to provide highly skilled workers for specified periods. Having worked with a myriad of employers over the years we understand that different solutions are needed at different times. That is why we are able to provide quality temporary workers who will be able to slot into your organisation with the minimum amount of onboarding required.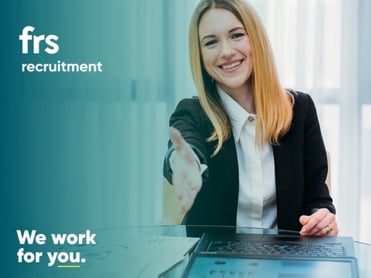 So how does an employer go about securing temp workers?

Well at FRS Recruitment we endeavour to make the process as easy as possible. In fact it can be broken down into the following 3 steps.

1. Once an employer decides they are going to hire temporary workers they can call us to discuss their requirements in depth. This is a vitally important step in the process as the more information they can provide us – such as a detailed job description, the skills required, the corporate culture in your organisation, the type of personality they are looking for and of course the hourly pay rate that is being offered – the better the fit we can arrange.

Clear communication at this step is essential. We will also be able to guide the employer on the current pay rates in the market to help them develop their temporary worker package.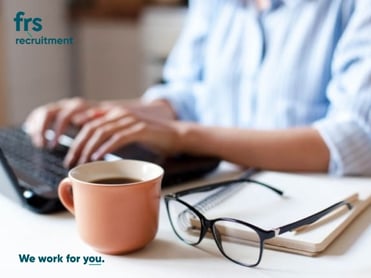 2. Once those details have been discussed and agreed the consultant will give a brief overview of the screening process. This includes identifying suitable candidates on the database, the recruitment consultant conducting in depth interviews of suitable candidates and the creation of a shortlist of candidates that match the skills and personality required for the role.

Some may have already worked with us in other temporary roles and they come tried and tested – as well as regularly being highly recommended. Others may be new to working with us but all are fully vetted and reference checked before being presented either for interview or to start work with the employer.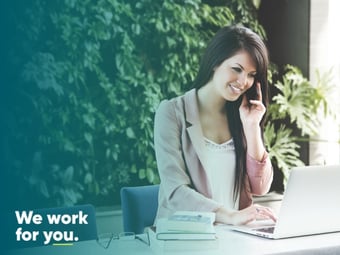 3. Once a candidate is successful and ready to take up the position they are set up on the agency payroll system as a PAYE employee of the agency and paid weekly, so in this case they will be paid by FRS Recruitment. We pay the temp's PRSI and holiday pay directly and this cost is always factored into the agreed hourly charge rate, along with insurance. The employer is invoiced weekly only for the hours actually worked and which they have authorised.

On line timesheets are usually the norm for collating this information, a device we have found to be hassle free for both the temp and the employer. All agencies should be fully compliant with sending out contracts and schedules of employment to the temporary workers on their books, as well as registration and payroll forms, something we take very seriously in FRS Recruitment. This is another bureaucratic employment headache employers do not need to worry about, it is all part of the temporary staff service we provide.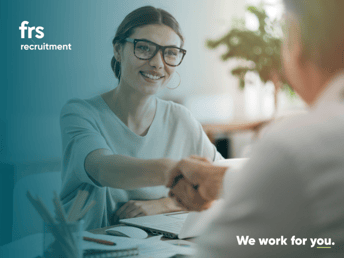 At FRS Recruitment we have 10 offices nationwide and have been providing temporary staff to small, medium and large clients nationwide since 1988. Our extensive track record has seen our temporary staff service grow steadily and has allowed us to develop an increasingly strong talent pool of temporary workers which are available to meet the needs of any of the employers we work with.

This applies to those who are seeking temporary workers for the first time as well as those employers who utilise this solution on a more regular basis.

We are proud to have developed a strong track record of success in delivering quality temporary workers and that is why many employers choose to rely on our services year after year.

If we can help you with your temporary staffing needs please contact FRS Recruitment on info@frsrecruitment.com.

Niamh is Head of the Temporary Division, 10 Offices Nationwide and has been working in the Recruitment Industry within the U.K and Ireland since 1993 and with FRS Recruitment since 2008. This length of service provides her with a great understanding of the Temporary workforce and market place and has forged strong business relationships with Clients who have come to rely on year after year. Specialising in Temporary and Contract assignments across all Industry sectors nationwide, Niamh fully understands the importance of and is driven by delivering tailor made recruitment solutions for both candidates and clients for all assignments no matter the duration. Temporary recruitment is her passion.
View Posts