Benefits of Hiring Temporary Staff Through a Recruitment Agency
The demand for temporary professionals is going up. A worldwide skills shortage is depleting businesses of essential talent.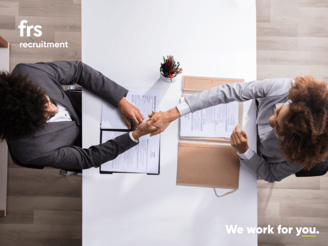 How we can help
FRS Recruitment can help tailor your job adverts and your external value proposition in order to help appeal to talent. Because we take the time to understand your requirements, those candidates put forward will be high-quality, meaning you don't have to conduct unnecessary interviews.

Temporary staff at FRS Recruitment are our employees so we take the time to understand and know them. We manage all aspects of their employment, from pay rolling, manging holidays, any HR queries through to onboarding and conclusion of the assignment.
We have skilled talent at the ready and a range of temporary recruitment options to meet your unique needs.

Benefits for hiring temporary professionals
• Cost efficient: A temp workforce allows you to add staff without increasing your permanent headcount and costs. You can hire multiple temps to cover spikes in demand, with no long-term commitment when your workload goes down.
• Access to skilled niche talent: Here at FRS Recruitment we have temporary staff that will have a skill set relevant to your business and are accustomed to working on varied and niche projects.
• Faster time to hire: Hiring temporary workers can be a quicker process. This is because you are looking for a short-term fit to meet the immediate needs of the business, rather than a long-term cultural fit.
• Creating an impact: Temporary workers are used to the concept of working for an organisation for a specified period of time and can make an immediate impact on your business.
• Flexibility: Taking on a big new project? Looking to transform a function of your business? Using temporary staff is a fast and efficient way of scaling up your workforce at short notice. Temps allow your business to quickly respond to the needs of the market in which you operate.
• Up-to-date specialist industry knowledge: With our 10 locations nationwide and specialised consultants, we know and understand the local market.
• Cover while recruiting: Hiring a temp while recruiting for a full-time employee will reduce the pressure to hire quickly, and minimise the strain on the rest of the team. Plus, your new recruit will thank you for clearing their workload before they start!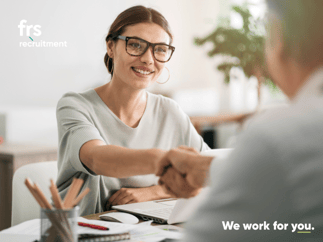 We work closely with our clients and colleagues so that hiring Temporary staff is a seamless and hassle-free method of enhancing companies performances and growth.


Looking to add temporary staff to your organisation? Email FRS Recruitment on info@frsrecruitment.com

A quality driven recruitment specialist with 10 years recruitment experience. Stefan leads a team that specialises in Temporary and Permanent assignments across Commercial and Industrial sectors within the Dublin and surrounding areas. His area of expertise covers both specialised and high volume recruitment.
View Posts