Pharmacy Recruitment Ireland
Are you looking for a pharmacist role in Ireland? Have you been thinking of returning home or moving to Ireland? This thought may even be stronger now with Christmas approaching and the rapid changing work environments around the world.
Who could blame you wanting to be home closer to loved ones? Over the last year, FRS Recruitment have noticed an increase in the number of pharmacists returning to Ireland, both Irish pharmacists and pharmacists from other nations, wishing to make Ireland their home.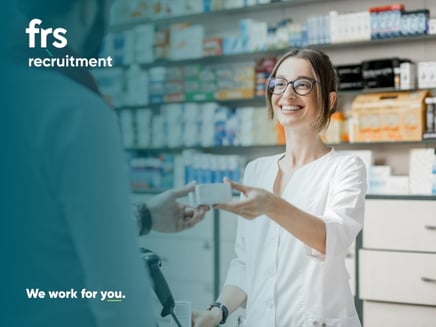 Ireland is known as one of the world's Pharmaceutical Capitals, with now over 1,800 pharmacies operating on our Green Isle. These pharmacies are the core of our communities, providing a vital role, delivering much needed services to those in need. According to the ESRI, and based on population growth projections, demand for prescription items alone will reach 106 million by 2030 which is a 44.4% increase on previous years, with demand for pharmaceutical consultations expected to increase by 25.1% to around 7.5 million by 2030.
The Industry is continuously adapting, especially within the retail space, by offering additional services such as diabetes testing, baby weighing and vaccinations to name but a few. These strong indicators tell us that pharmacists will be given more clinical responsibility by the State. This is further demonstrated by the roll out of the Flu Vaccination Service, and the successful Minor Ailment Scheme.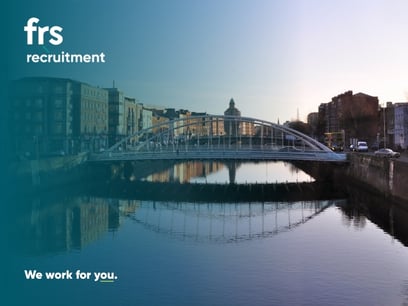 In my experience, I have found the best opportunities for Pharmacists in Ireland is within the community sector and I am constantly searching for registered pharmacists who want to make Ireland their home, be it for a short or long time.
FRS Recruitment have also partnered with the GAA's online streaming service, GAAGO, to expand our reach where we can touch base with up to 1.5 million Irish expats across the world and support them with their relocation journey.
Currently I have several opportunities across Ireland and I would be delighted to assist you in finding your next career adventure.
If you have being thinking of relocating to Ireland, please contact Brian Mahon on 086 7773856 or email bmahon@frsrecruitment.com
Check out Pharmacy Vacancies in Ireland HERE

Brian is our specialist Pharmacist and Retail Recruiter, managing recruitment campaigns for both the pharmacy and retail sector nationally. He works alongside most of the leading pharmacy groups in Ireland and many of the independents and hospitals too. He is also a specialist in retail recruitment, having come from a retail background. With extensive experience in the service industry and in recruitment, Brian delivers excellent results for his candidates and clients. He is an energetic and results driven individual, that will make every effort to ensure that your organisation finds the correct fit or that you will find the ideal job.
View Posts