The Doctors Team at FRS Recruitment
FRS Recruitment's Medical & Healthcare Division
Established over 8 years ago, the Medical and Healthcare Division of FRS Recruitment are renowned for their recruitment expertise. We have the largest Doctor's recruitment team in Ireland, composed of experienced recruiters who have vast knowledge of the Irish healthcare sector. Our dedicated recruiters have established strong working relationships with our clients nationwide, and our reputation for delivering a high calibre of experienced Doctors ensures we are our their first choice when seeking new Doctors.
Our Healthcare Division works to the highest professional and ethical standards. Our experienced healthcare recruiters are committed to providing effective recruitment solutions to hospitals, clinical practices, elderly care homes and all organisations requiring healthcare professionals in Ireland. We consider ourselves valued partners to our client's medical manpower and human resource departments. Our guiding principles of integrity and honesty underpin our culture and are extended to both clients and candidates. We offer a knowledgeable, efficient, responsive recruitment service to medical professionals.
What we do
FRS Recruitment provide locum, contractor, and permanent staff to hospitals and healthcare organisations and businesses nationwide.
Including:
Public Hospitals, Private Hospitals, Nursing Homes, Community Nursing, Hospices, Social, Care Providers, Clinical Practices
Our Healthcare recruiters are fully supported by a dedicated inhouse compliance team ensuring all standards for on-boarding are fully met. Full support is provided to international candidates placed into jobs in Ireland, by providing expert work permit, registration, and relocation assistance.
We recruit doctors for all specialities at the following levels: NCHD, Consultants and Specialists
The Doctors Team at FRS Recruitment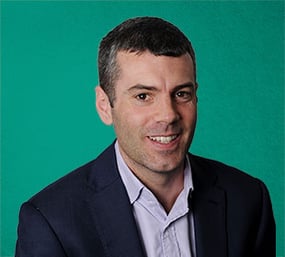 Dave Maher, Principal Recruitment Consultant- Healthcare & Medical
Dave has over 10 years' experience in the healthcare industry during which time he has worked as a hospital sales representative, and more recently as a healthcare recruitment consultant with FRS Recruitment.
In his current role as a Principal Recruitment Consultant, Dave works closely with both public and private hospitals in Ireland to help source Consultants and NCHD's.
Recruiting:
NCHD – all specialties
Consultants – all specialties
Recruiting for the following specialties:
General Medicine and all subspecialties of medicine
Oncology
Nephrology
Emergency Medicine
Paediatrics
Anaesthetics
Psychiatry
Obstetrics & Gynaecology
Surgery
Orthopaedics
Radiology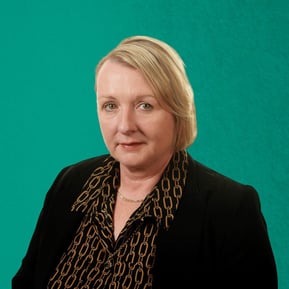 Eithne Vaughan-Witts, Principal Recruitment Consultant, Healthcare & Medical Division
With a total of 20 years recruitment experience, Eithne specialises in medical and healthcare recruitment within FRS Recruitment. With a global recruitment remit, Eithne has a proven track record engaging with doctors who intend to work within the Irish Healthcare system. With experience in national and international recruitment campaigns, emphasising on the South African recruitment market. Eithne brings to bear her experience and skills ensuring that her doctors are placed in the hospitals best suited to them. Working with both public and private hospitals throughout Ireland, Eithne has built up strong relationships within these organisations and her reputation as a skilled and knowledgeable recruiter has ensured her success. This success is built upon strong market knowledge, market insights and continued professional development.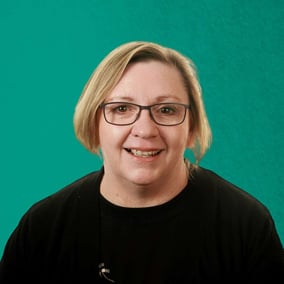 Sheena Morgan, Principal Recruitment Consultant, Healthcare & Medical Division
Sheena has over 6 years Healthcare recruitment experience in Ireland and specialises in the global recruitment of doctors within FRS Recruitment. Having relocated to Ireland from South Africa in 2013, Sheena is committed to helping doctors from across the globe including South Africa to find a suitable post within the Irish Health System. Sheena has built a strong relationship with hospitals within both the public and private sector. She has a strong knowledge of the market and has developed a reputation for being both professional and caring in assisting doctors. Having been through the process of relocating to a new country, she can share her own experiences and offer advice, helping to make the transition of moving to Ireland as seamless as possible.
Emma Fenton,
Principal Consultant – Healthcare & Medical
Emma joined FRS Healthcare Team in 2012 and has been recruiting Doctors for 15 years. Emma completed a Degree in psychology and a Masters in Occupational/Business psychology, so creative problem solving is what she likes and what she was trained to do.
This is what attracted her to the Healthcare sector where regulation, registration and international recruitment are part of the everyday job.
Emma loves talking to medical professionals from all over the world and enjoys matching them with the right hospital or organisation.
She prides herself on having up to date information on what is happening in the healthcare sector and being an expert in the medical industry.
Emma's experience in the health sector is unequalled in Ireland and this year she was recognised with a fellowship of the National Recruitment Federation.
Looking for medical professionals to your organisation? Contact us on healthcare@frsrecruitment.com for more information.