Tony Kelly, Brid Stack & Shane Walsh Announced as Ambassadors for our 70 Mins of Home Campaign
Tony Kelly, Brid Stack & Shane Walsh Announced as Ambassadors for our 70 Mins of Home Campaign
We are delighted to announce that we have partnered with sports stars Tony Kelly, Bríd Stack and Shane Walsh as part of our sponsorship of GAAGO for 2021. The three will act as sporting ambassadors for FRS Recruitment and will help promote our 70 Minutes of Home campaign, which aims to connect with Irish people scattered all across the world via GAAGO.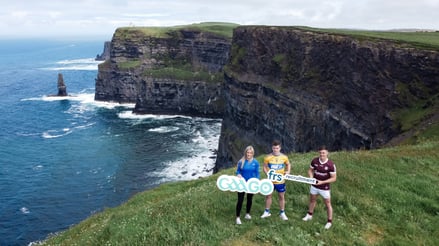 GAAGO is the online service for streaming Gaelic Games outside of Ireland run by RTE and the GAA. Under our partnership with the GAA, we hope to use their sponsorship to help connect with the global Irish diaspora and to build awareness of the many employment opportunities available back in Ireland.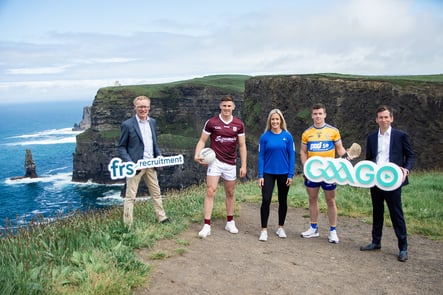 FRS Recruitment's 70 Minutes of Home campaign will be featured before the games broadcast via GAAGO as well as during half time, on live streams and in other GAAGO communications.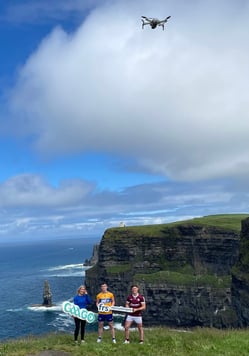 Bríd Stack is a former All Ireland winning ladies Gaelic footballer. While playing for Cork she was crowned All Ireland Champion on 11 occasions and also received 7 Ladies Gaelic Football All Star Awards. For 2021 she joined ladies Australian Rules Football Team, Greater Western Sydney Giants.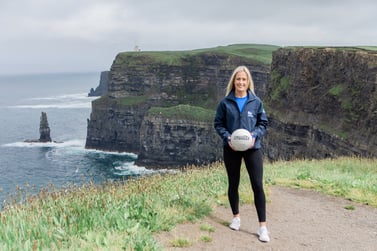 Tony Kelly is an intercounty hurler with Clare. An All Ireland winner in 2013, Tony was also crowned Hurler of the Year and Young Hurler of the Year. He also won the Allianz Hurling League in 2013, the All Ireland Under 21 Hurling Championship in 2012, 2013 and 2014 and the Munster Club title with Ballyea in 2016. Tony was a GAA All Star in 2013 and 2020.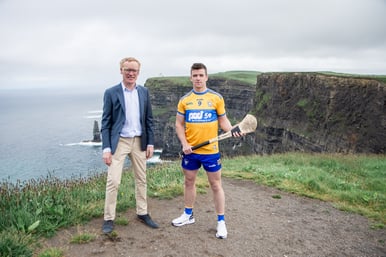 Shane Walsh is captain of the Galway football team. He won the Connacht Football Championship in 2016 and 2018 and was also part of the successful Galway team that collected the All Ireland Under 21 Football Championship in 2013.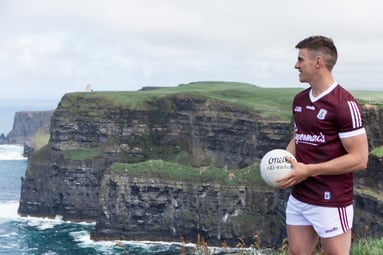 Speaking about the appointment of the new sporting ambassadors, Colin Donnery, General Manager of FRS Recruitment said, "We are delighted and honoured to be working with Bríd, Shane and Tony. These are three athletes of the highest calibre and it is fantastic to be working with them as sporting ambassadors for our 70 Minutes of Home campaign. We hope by having them on board it will allow the campaign to reach even more members of the Irish community both and home and abroad this year.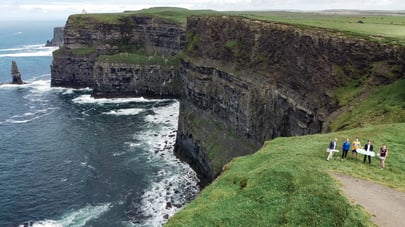 "Bríd, Shane and Tony understand that it is important to have quality personnel in any winning team. The fact is that many Irish employers are looking hard to find the right teammate to add to their rosters and many are turning their attention to Irish people who are currently based abroad. Through our work with these amazing sports stars and our partnership with GAAGO, we hope we will be able to remind many of the Irish people living around the world of all that Ireland has to offer, both personally and professionally, over the course of this year's Championship season. To give them their 70 Minutes of Home and see if they would like to return to Ireland so they could have that experience on a lasting basis," Mr. Donnery concluded.
Check out our #70minsofhome videos HERE and be sure to keep an eye on our social over the next few days for the exciting launch of our newest film, 70 minutes of an Irish summer!