Ireland is Hiring- Cost of Living in Ireland
Watch back the webinar here
Erin who relocated to Ireland from Australia 3.5 years ago suggested that the salaries in Ireland are less than those in Australia, however overall expenses such as property, rent and groceries etc is also a lot less in Ireland. Irish expats returning home can also benefit from the increase of remote working opportunities so more people can live in rural parts of Ireland which is considerably more affordable than the larger cities.
The average salary in Ireland
Recently the CSO released Employment statistics that the average salary in Ireland is €42,000 and the minimum wage is €10.10 per hour. Salaries are dependent on the industry and level of experience. If you are looking for a more accurate indication of your salary level or rate, please send an email to Irelandishiring@frsrecruitment.com.

Childcare/ Schooling
Fulltime childcare for a child under 5 is approx. €240 per week in Dublin and is approx.. €150-€175 in the regional areas.
Private secondary schools in Ireland range from approx. €4-8k per year. Public secondary schools in Ireland range from €100-€500 per year for fees, books and uniforms.
Rent in Ireland
The average cost for rent for a couple in Dublin is €1,400 per month or €350 per week, for more than 3 bedrooms, you can expect to pay €2,200 + per month or €550 per week.
For other cities around Ireland such as Cork, Galway and Limerick, couples can expect to pay about €750 per month or €187 per week. For a three-bedroom house, you will pay €800-1600 per month or €200-€400 per week.
Regional areas are much cheaper with rent starting in some places from €550 -€600 per month for couples however, the average would be €750 per month or €175 per week and €700 to €1,100 per month for a 3-bedroom house.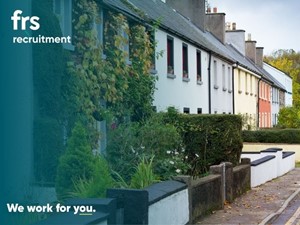 Groceries
Erin found the cost of groceries in Ireland is also much cheaper than in Australia. Below are some prices of staples.
Milk (1 litre) - €1, Loaf Bread – €1.50, Mince - €3.59 (500grams), Rib-eye Steak – 2 for €6-€8, Whole chicken - €3, Chicken Bread – 1kg €7, Eggs - €3.50 (dozen), Bananas - €1.50 per kg, Bottle of wine - €10, Avocado - €.69 (medium) in comparison to avocado $5.50 in Coles.
When it comes to eating out, costs vary depending on where you go however, Pub meals are on average €12 for a main, Restaurant average around €15-€20 main, Glass of wine €5-€10, Pint of Guinness €3.75 -€6, Lattes are around €3.30.
The average cost of groceries for a couple in Ireland per week is €60-€80 and €100-€150 for a family.
Electricity/ TV/ Phone and Internet
The average cost of electricity per month is €150, a mobile phone costs €10 for calls only or €30 for a full plan per month, Internet and Sky TV is €55 per month.
Gym Membership
A membership in Dublin is approx. €60 per month or €15 per week. Other cities such as Cork, Galway and Limerick will cost €45 per month and €11.50 per week. Regional areas is €40 per month and €10 per week.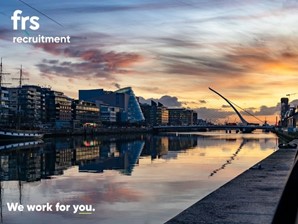 Health Insurance
The average cost of health insurance in Ireland for a family is €193 per month or €48.50 per week and €76 per month or €19 per week for a single person.
Hairdressers
The average cost of a barber in Dublin is €20+ and €15+ everywhere else. For a hairdresser, you will pay on average €150+ in Dublin and €80+ everywhere else.
Searching for new job opportunities or looking for advice on the jobs market? Email us on Irelandishiring@frsrecruitment.com or check out our vacancies HERE.
Want to know more about our Free Flights offer? Click HERE for our T&C's