An Insight Into The Mechanical Industry
The shortage of suitably qualified mechanics within the automotive industry has been well documented over the past 10 years, since the decline in uptake of apprenticeships since 2008, or as I like to call it – the recession induced apprenticeship fallout. CSO statistics from 2010 to 2016 showed a slight increase in qualified apprentices during 2010/2011 where it was 505 at its peak however there was a steady decline from then on where by 2016 CSO figures indicated that a mere 310 apprentices qualified nationwide. Unfortunately there is little to no accurate data to show the number of qualified apprentices. Five years on however, articles from the Irish Independent, Examiner and Journal suggest the shortage and need for mechanics/technicians is at its highest in recent years. The current employment market would suggest the same – very much candidate driven at present.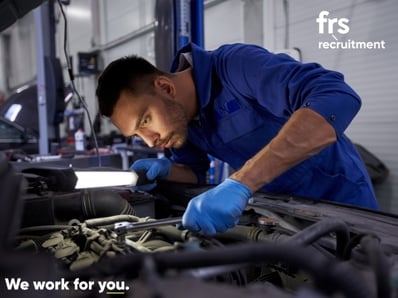 The automotive industry faces some tough challenges in the near future. The challenge of attracting new talent and prospects to the industry is affected greatly by the lure of the manufacturing/pharma sectors, with better remuneration packages including health insurance, generous pension schemes in addition to opportunities for professional development and to move into senior management positions. This in turn is attracting experienced and well-seasoned mechanics and technicians seeking to earn what they feel their skillsets and experience deserve which is a further drain on the industry.
Pain points for employers and FRS clients are in the same vein – a shortage across all trades from Automotive Technicians/Mechanics, to Construction Plant; from Agri to HGV. Not only are the sectors now competing with one another but as previously mentioned, experienced mechanics with additional training are jumping ship to maintenance fitting and field service based roles where the work life balance, remuneration packages and benefits are simply better. According to Glassdoor, the average wage of a mechanic is between €34-37k depending on location. The average wage within the manufacturing sector is €45k plus.
Kieran Garahy of Garahy's Garage who specialise in CVRT testing, servicing and repairs in the Midlands, agrees that attracting and retaining talent is the biggest challenge he has faced and will face for the foreseeable. Kieran and his HR team have spent considerable time in analysing market trends and have reconfigured their business strategy to assist in retaining current staff, invest in upskilling and training in addition to partnering with FRS Recruitment to assist in sourcing top talent within the region.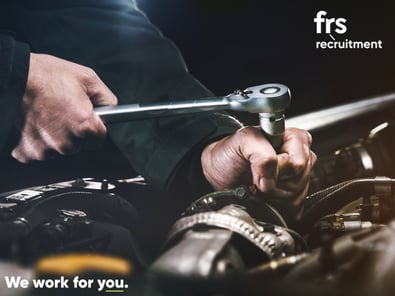 On the ground - Candidates
Subcontracting within this sector is low in comparison to construction and manufacturing trades therefore movement between jobs and employers is infrequent and moderately low. The same pain points are echoed among candidates and similar to other sectors when seeking new opportunities. These are:
Rate of pay compared to other trades and frequency of training/upskilling
Stagnancy – lack of advancement or opportunities to progress within industry
Additional benefits/bonuses or lack thereof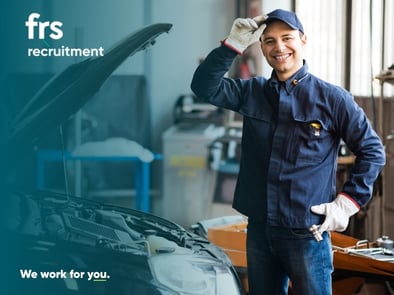 It is without doubt an exciting time to be a mechanic, plant fitter, agri mechanic or HGV Mechanic. There are over 300 vacancies advertised on social media and advertising platforms today alone and that is just the roles advertised. A piece of advice for anyone exploring opportunities at present – pick up the phone and call a specialist recruiter or send an email/text/WhatsApp. It will either do 2 things: 1) Give you insight into the current market and help you in decision making/goal-setting, or 2) Present you with your ideal role – either way you are taking ownership in taking the next steps in your career.
To find out more about Automotive job opportunities available please email info@frsrecruitment.com.

Matt is a Commercial Recruitment Consultant in the Midlands specialising in Sales & Marketing, Customer Service and Administration positions.
View Posts