Paediatric Doctors for Ireland
This year FRS Recruitment trusted me with taking responsibility of recruiting for all Paediatric NCHDs. Recruiting Paediatric Doctors for 20+ hospitals in Ireland is no easy feat. In my 15 years recruiting Doctors for hospitals, I have always found that Paediatric doctors is one of the toughest, but also one of the most rewarding recruitment processes.
Most Doctors when they choose their specialism, focus purely on the specifics of their speciality, reading, studying and experiencing only one area of work. Paediatric doctors never have the luxury of forgetting anything. They are experts in everything that can and does go wrong with tiny humans. Children are wonderful but as a Mum of two precocious and precious people, I know first-hand that when they get sick, they turn into miniature monsters with limited and vague communication. Paediatric Doctors are simply superheroes of the medical variety.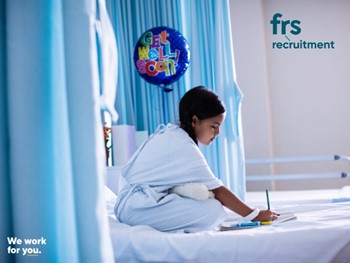 In addition to having an impressive wealth of knowledge and dealing with mini monsters and their frazzled parents, they have the amazing ability to perform technical and difficult procedures on tiny body parts. The first time I saw a Doctor put a line into a newborn baby (paeds docs call them neonates), it was equal parts amazing and horrific.
Paediatric Doctors are wonderful but how and where do I find them?
Paediatric Doctors are often humble when they apply for jobs. There is simply so much to learn about medicine for children that they underestimate how valuable and rare their skills are. It is a pleasure that it is often my job to tell these Paediatric Doctors how rare it is that they have 2 years' experience in paediatrics and how valued they will be in a hospital here in Ireland.
I spent a little time this week asking some of the Paediatric Doctors that we have relocated to Ireland about their experiences, what they wish they knew before and the good, bad and ugly of working in Ireland. It surprised me that none of the Doctors had any worries about the clinical work. They find both patients and families a little different, but the clinical practice is pretty much the same.
"Dealing with patient here in Ireland is quite different from where I have been working before. Irish patients are so respectful, decent and they would trust whatever you said to them. Though the clinical practice remains the same." Dr. N – Paediatric Registrar, Our Lady of Lourdes Hospital, Drogheda.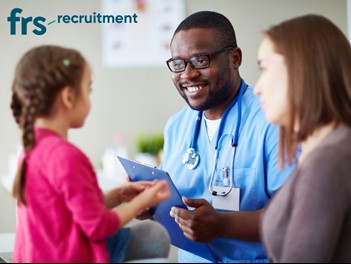 I know that being a Paediatric Doctor is pretty similar all over the world but what about fitting in to the way things are done in Ireland?
The Medical Manpower (Human Resources) professionals in the hospitals have given me the value of their insight over the years and my summary of that wealth of intel is that every Paediatric Doctor from all over the world will be welcomed, inducted and given the support they need to come up to speed with the way things work in the hospital and in the Irish Health Service. However, some Health Services are very similar to ours and Doctors from these areas just hit the ground running with very little onboarding required, these Health Services are; UK, South Africa and New Zealand.
So my mission is clear – find some Paediatric superheroes from all over the world and show them my superhero strength – matching them to the right hospital in the right role at the right level. We will combine our strength and tenacity to get through the paperwork with the backing of a world class compliance/administration team in FRS Recruitment.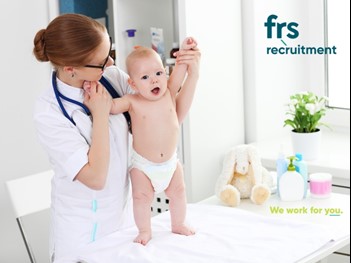 "The working relationship that has been built up over the years has assured me that staff in FRS understand the requirement of Wexford general Hospital and that they ensure that the selection of candidates for us are suited to the culture of the Hospital." Medical Manpower – Wexford General Hospital
What's in it for you?
Excellent European experience in world-class facilities, top rate salary and benefits.
Paediatric Doctors, drop me a CV to emma@frsrecruitment.com today and lets plan your future.

Emma has been recruiting in the Healthcare and Medical sectors for 13 years. She completed a B.Sc. in Psychology and a M.Sc. in Occupational/Business psychology. This coupled with a natural interest in creative problem solving is what attracted her to the Healthcare sector where regulation, registration and international recruitment are part of the everyday job. She loves talking to medical professionals from all over the world and enjoys matching them with the right hospital or organisation. She currently recruits for both the public and private sector, most of the roles she works are based in Ireland but she does get involved in some international projects also. Emma prides herself on having up to date information on what is happening in the healthcare sector and being an expert in the medical industry.
View Posts