Thank You To Ireland's Healthcare Professionals This Christmas
This year FRS Healthcare Recruiters would like to thank every healthcare professional for their hard work and dedication, not only over the festive season but also for the late nights and long shifts all year round!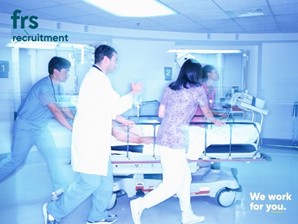 'At this time of year, more than any other, it is so important for us to stop and thank the wonderful Doctors on duty who will work as diligently and as heroically as any other day. While our children are ripping open presents, Paediatric Doctors in every hospital are looking after sick children. While we are serving up dinner, Anaesthetic Doctors are helping people to fight for their life in ICU.
This year as a homeless crisis has descended upon our nation and mental illness is ballooning, we owe a big debt of gratitude to the Psychiatric Doctors who will be meeting many more patients over Christmas.
My Christmas wish for all of you is that you know how much of a difference you make to all of us. Thank you and Merry Christmas.'
Emma, Principle Recruitment Consultant- Medical & Healthcare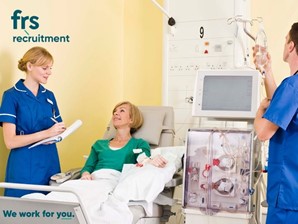 'As we know, Nurses and Midwives are often the unsung heroes of hospital corridors. From admission to discharge, they play a vital role in ensuring patients have a pleasant experience during what can be a very distressing time. FRS would like to thank these wonderful men and women for all their hard work as they convey how selfless and dedicated they are to their work during the Christmas period.
Chloe, Recruitment Consultant- Nursing Division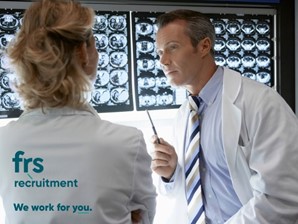 'For many of us Christmas is a well-earned break but not for Radiographers, the chaos continues in X Ray whilst the festive period is put on hold. Radiographers will be working across the country on Christmas day and throughout the week. Christmas day for Radiographers will be like any other day. Christmas is a very busy time for Radiographers, taking care of patients who come in with minor injuries, young kids with twisted ankles, knocked elbows, kiddies who have swallowed bits of toys and unfortunately, they can also get serious trauma patients Our Radiographers help so many patients over the Christmas, often overlooked but essential for expert care of our patients across Ireland.
I'd like to say a Massive thank you to all the staff providing the essential service for us all. Happy Christmas to all the Radiographers, Radiologists, Engineers, X Ray porters and Radiology nurses for all their hard work and dedication.'
Charlene, Client Relationship Manager- Allied Health Division
Searching for your next opportunity this New Year? Click HERE to begin your job search. Alternatively, contact one of our recruiters above by clicking on their name to see their contact details.