As we begin to adapt to a world with less face to face time, you may be wondering, how do you secure a new role virtually? Online interviews are the fast approaching way to go and as we have many years experience conducting online interviews for overseas candidates, we have come up with a few hints and tips to guide you through the process and ensure you secure the role you want.
Online Live Interview Tips
Firstly, there are two types of online interviews; live or recorded/closed end. With a live interview you would use technology like whatsapp, skype, zoom or teams. You could be interviewed by a panel or by one person depending on the company preference.
Recorded Interview Tips
If it is a closed end recorded interview the key is practice, practice, practice. Sparkwire, Sonru, Hirevue are examples of this technology. Download your link as soon as possible and take note of the questions. Try using a phone to record your answers so you can look back over them for your next attempt. Go through your answers with your recruiter, friends and family. Every time you practice your responses, you will become more familiar.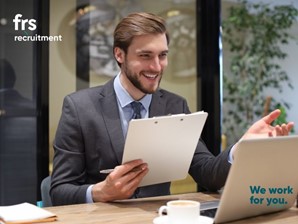 Live Panel Interviews
If you are being interviewed by a panel, expect that some might talk over each other as their connection strengths may vary. Don't sweat, it can happen. We are all learning how to adapt and connection problems can arise from your side or the interview panel side.
What to Wear and Where to Sit Yourself
Try to wear plain dark clothing against a plain background. Bright colours or prints can become distorted and distract the interviewers. Try to choose a plain clean and tidy background, nothing too distracting. Try stay away from windows as the light can interfere with the camera on screen.
Know Your CV
As you might experience a delay in the video be prepared for awkward silences with your CV. Use it as a storytelling tool and ring in anecdotes if possible. The same as a face to face interview, your experience and enthusiasm is what will get you that role.
Connection
Another thing to consider is always make sure your connection is strong. Turn off all other devices and run a test for the software/app required.
Your Space
Try to ensure that it is as quiet as possible and try keep your space as empty as possible. Inform those that reside with you of your interview and to be considerate AKA silent or better yet disappear!
Last but not least be yourself and breathe!
Looking for more advice? Re-watch the webinar below!
If you are searching for a new role or need advice on where to begin, contact one of our Recruiter's HERE or search our vacancies HERE.

Miriam joined FRS in 2017. She has a broad educational base with degrees in Irish, History and Genetics. She is currently based in the Kilkenny office where she specialises in Construction and Engineering roles. She chose this sector as she grew up on a building site alongside her dad. She has always had a love of architecture and business. Recruitment is the natural progression for her as she draws on previous experiences as a Principal and Support Worker. She has worked on contract, permanent and temporary roles.
View Posts