4 Effective Employee Retention Strategies
Unemployment is below 5% in Ireland for the first time since 2007. While this is great news for employees in a fluid job market, it can create real challenges for employers looking to retain their work force. A recent survey carried out by Aon also indicated that one in three Irish employees are likely to search for a new role in 2020.
Did you know? Rehiring and retraining new employees could cost an employer significantly more than their current employees salary.
Employee retention is more important than ever!
In this fast paced and ever evolving work force, there are some strategies that employers can implement to increase employee retention and create a happy, healthy workplace culture.
Working Environment
The workplace environment can really affect how employees feel about their jobs. As we spend the majority of our waking hours at our place of work, it becomes a key factor in your employees happiness and engagement.
There are a few simple things employers can do to improve the working environment:
Meet with your employees for their suggestions on improvements to the physical workspace.
Develop a sense of community in the workplace by introducing a social committee or work sponsored activities.
Ensure that employee facilities are functional and inviting. Personal touches such as wall art and plants can change an office atmosphere.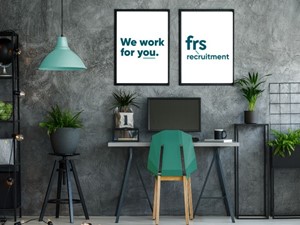 Workplace Flexibility
Flexibility is quickly becoming one of the most sought after benefits that employees are looking for. In recent years there has been more emphasis on flexible working hours and locations, as it shows an increase in employee productivity and engagement.
Offering the ability to work remotely and flexible working hours, is a real benefit to employees and will increase the longevity of your work force. This is something that is not realistic for every industry but, if there are any options that could be offered, it is a major benefit for attracting and retaining current staff.
A company focus on work/ life balance is beneficial not only to the employees but to employers as well. Companies that offer more flexibility in regard to working hours or locations, have overall less absenteeism and higher retention rates within their staff.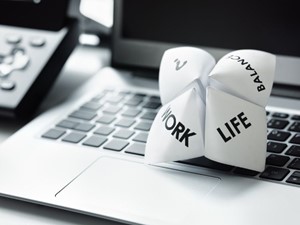 Learning Opportunities
A push towards lifelong learning and upskilling throughout a career has become another big focus in recent years. Employees want a role in which they can continue to learn and upskill to not only keep on top of new and emerging technologies, but to assist them in progressing their careers.
Companies that provide or subsidize training courses will not only lead to a more skilled and engaged work force, but also secure more longevity for an employee to stay within a company. Learning and upskilling opportunities are a big selling point for many larger organizations when recruiting new staff and should be implemented in all organizations.
Clear Career Progression
Having a clear career progression path is essential in employee retention. Many engaged and dynamic employees are looking to move up in the career ladder. Employers that have outlined a defined structure in regards to management hierarchy and role progression, tend to have employees who will work towards promotions rather than seek offers outside of the company.
These suggestions listed above are not a failsafe for 100% employee retention, but they are good working points to consider if you are looking of ways to reduce your staff turnover.
As recruiters we see different benefits which are attracting candidates to new roles and equally why an employee will choose to stay with their current company.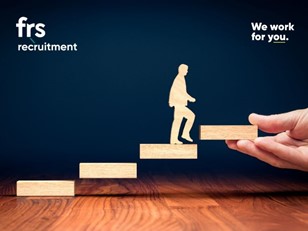 A higher salary isn't always the driving force behind a job change.
Looking to add talent to your team? Contact me on RPando@frsrecruitment.com

Richard has been working as a Recruitment Consultant for FRS Recruitment since 2018, specialising in the sourcing of technical, production, quality and engineering talent. Prior to joining FRS Richard worked in retail as a manager for 17 years, where he was responsible for recruiting and managing a variety of people. This unique experience combined with a Hdip in Human Resource Management allows Richard to find and place the best possible people for your organisation while delivering a supportive and consultative candidate experience.
View Posts