Technology for interviewing Sales Professionals
You often hear the phrase "it's a candidate driven market" but what does that actually mean?
"A candidate lead market is when the supply of candidates is less than the demand within their market. This tends to occur during a period of economic growth when there's an increase in jobs available but fewer candidates to fill them" - Talent International.
With this in mind, companies/clients need to do all they can to secure and lock-in the right candidate, and that means the use of technology in the recruitment process.
As a Senior Sales Recruiter, I recruit for a wide range of diverse clients nationwide, who have immediate recruitment requirements for Sales Professionals to cover various territories across the country, hence these sales professionals would be in that region.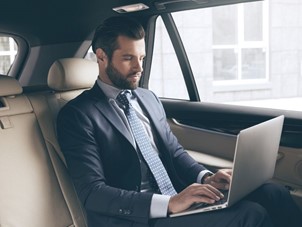 Pre-Covid, it was increasingly easy for sales professionals to take a day off work to attend an interview, which may be a 2 to 3-hour drive away. Alternatively, this same interview would now usually be conducted in the comfort of their own home.
The process should always start with a telephone interview
This will benefit both the client and the candidate and give a positive feel good factor to both.
The client gets to interview candidates in a wider geographic location, whilst identifying the candidate's ability to sell their own skill set. The telephone interview is a more intense form of interviewing. The questions are more detailed and direct and there is a better response rate from the candidate. Telephone interviews are cost effective for both the client and the candidate. The client would not have to offer travel expenses while the candidate can conduct a 1st round interview with no cost or travel expense incurred unto themselves.
Upon a successful outcome to the 1st round, a 2nd interview can then be arranged remotely.
Again, this is conducted in the comfort of the candidate's home, and at a scheduled time to suit both client and candidate. The remote working movement has furthered facilitating this, with software services such as MS Teams and Zoom becoming mainstream. Abilities such as screen sharing can ensure the meeting can stay on track with effective communication, this method can often be even more efficient for covering material than in person meetings!
Once more a great deal of time and expense is saved for both client and candidate. The etiquette for a video interview would remain the same. Candidates should always dress as if they are attending a face to face interview and have a copy of their CV and job description to enable them to make reference to it. Both parties should also ensure they have a strong Wi-Fi connection in a quiet area.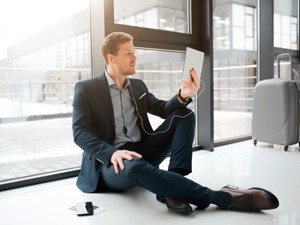 As we move into the New Year and a new decade, these are just two examples of how technology can help streamline the recruitment process for companies and will allow them to identify the ideal candidate to progress to a 3rd round and ultimately offer the role: taking them off the job market and locking them in.
Looking to add talent to your sales team?
Contact me on daniella@frsrecruitment.com

A graduate from the University of Ulster, with a BA Honours Degree in Business Management and Hospitality and 15 + years industry experience in Recruitment, HR and Hospitality. Daniella specialises in the recruitment of sales professionals across a wide variety of industries including construction, financial services, FMCG and more across Dublin and Connaught. Daniella builds solid client relationships, is dedicated to providing 100% customer satisfaction, and is passionate for ensuring the right fit between the employer and candidate.
View Posts