Equality and Diversity in the Workplace
It's hard to believe that as recently as 1993 it was illegal for a gay couple to walk down the street in Ireland holding hands (a heinous crime liable to land the offenders with a 2-year jail sentence.) Thankfully Ireland has moved out of the dark ages and adopted a more liberal (and sane) stance since then as evidenced in May 2015 when Ireland became the first country to welcome same sex marriage by popular vote.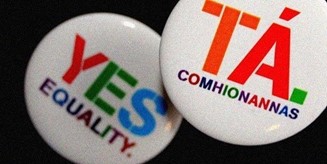 Business leaders nowadays fully understand the importance of diversity and inclusion in the workplace. A recent report by McKinsey in the US states that companies who employ a diverse workforce have 35 percent higher financial returns than normal. Therefore, it's of paramount importance for companies these days to have an all-inclusive culture which accommodates their LGBT staff and have programs in place to educate where needed.
It's heartening to see Irish based companies who have recently received praise and awards for their work integrating a LGBT friendly culture. Large multi nationals such as Accenture, Microsoft, IBM and Metlife possess HR functions who understand the importance of driving a LGBT friendly environment and introducing diversity programmes for all their staff whether employed on a temporary or permanent basis. An LGBT friendly culture is embedded into their present fabric and as a result they reap the rewards of a happy workforce.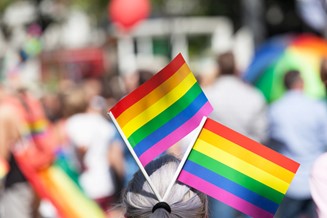 But there is still a long way to go. A 2016 study found that a significant number of LGBT people in Ireland under 25 suffer from severe stress and anxiety and 78% have hidden their orientation to fellow workmates. These depressing statistics highlight the importance of HR and management to continue to introduce programs to educate their workforce and make the workplace a better place for all.
Pride festivals in Dublin, Belfast, Cork, Galway, Derry and Listoonvarna drive home the message that an inclusive society is best for everyone. Plus, they are tremendous craic altogether.
Pride festivals throughout Ireland in the month of June are so important to our society and it's great to see the red, orange, yellow, green, blue, indigo and violet flag flying high. Long may it continue.
As we see a more inclusive and diverse workforce, we also see that the days of having a job for life are decreasing. Companies are focusing more on employing people on a contingent basis and using temping agencies to help their business. This helps foster a more open-minded approach by companies and a recruitment structure which hires people more regularly regardless of their age, gender, orientation or religious beliefs. The days of permanent jobs for the boys are becoming a thing of the past and being replaced by an open minded, diverse workforce which is all colours of good news. Looking to pursue your career in temping? Check out our temporary jobs here.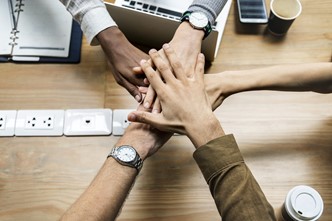 Ready to introduce diversity in your workplace? Contact me today to discuss your temporary recruitment needs. We have an array of experienced and dedicated temps for all companies and sectors.