FRS Recruitment Launch New GAAGO Campaign in Croke Park
Developing Great Teams in the New World of Work: FRS Recruitment Event, Croke Park, 25 May 2022
FRS Recruitment, in conjunction with Stratis Consulting, hosted an event on 25 May, where it launched its new GAAGO Home Truths campaign in partnership with the GAA. The event was appropriately held at Croke Park, a fit setting for a day that also provided a platform for discussions around recruitment in an ever-changing Irish employment market.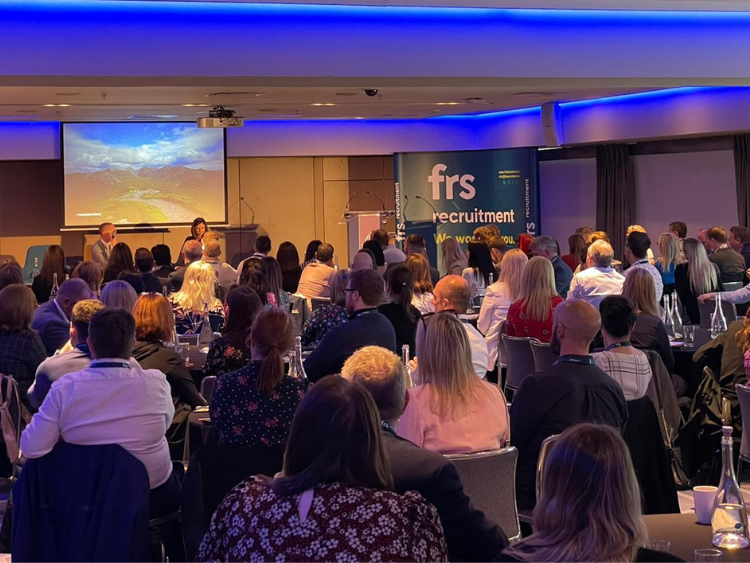 The day of events was presented by Susan Hayes-Culleton, Managing Director of the Hayes Culleton Group, and the morning kicked off with a speech by Peter Cosgrove, Managing Director of Futurewise. Mr Cosgrove's focus was on Talent Attraction Strategies in the New World of Work, where he spoke about the importance of both productivity and communication. His key message revolved around the need for "companies to behave everyday as if people are their greatest assets".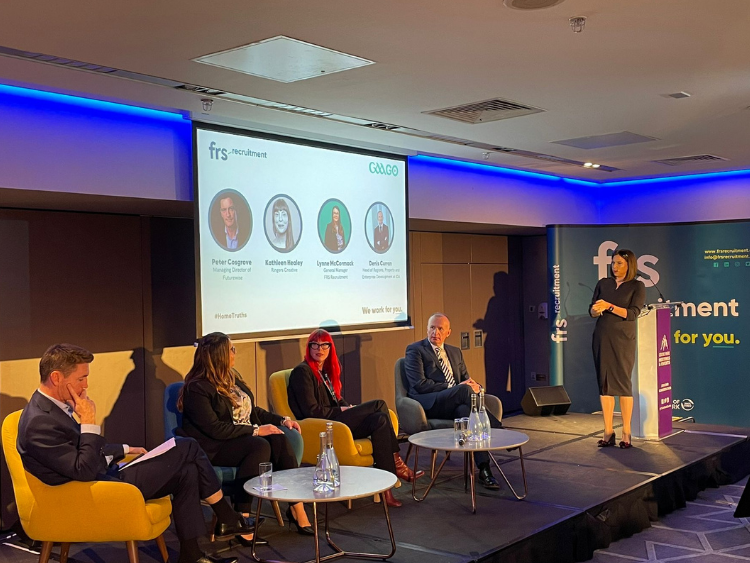 This was followed by a panel discussion with Mr Cosgrove, who was joined by Kathleen Healy (Ringers), Lynne McCormack (FRS Recruitment), and Denis Curran (IDA Ireland). The panel gave attendees a deeper insight into the various approaches to attracting the right talent in the current labour market. Kathleen Healy spoke about "understanding your audience beyond a demographic" by "getting under the skin of the brand and then reading what the audience needs." In keeping with the FRS Home Truths campaign, she also related to the idea of "giving people [abroad] the idea of how we could bring them back home."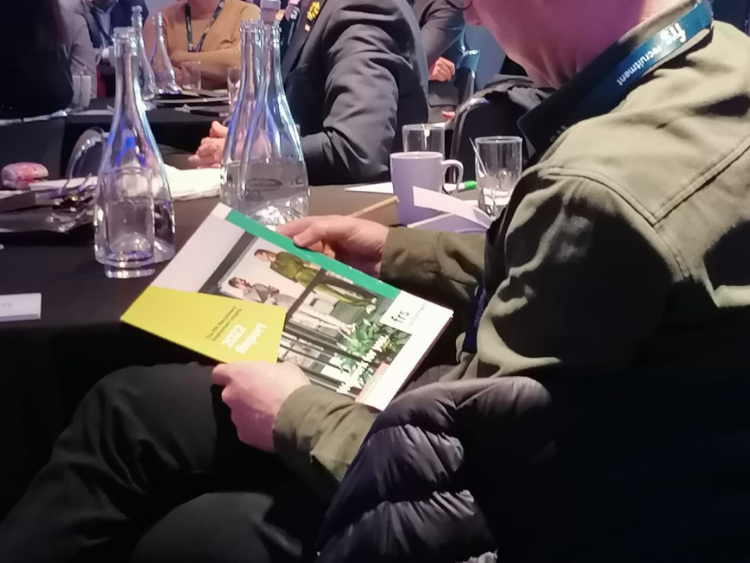 Lynne McCormack drew from FRS Recruitment's 2022 Employment Insights Report (due to be released next week), noting that, for potential candidates, "it's all about opportunity and choice." Citing the "positive outlook among candidates", she spoke about the "high number of people […] expecting a pay rise this year: if people are going to move, they want a financial step-up." Denis Curran made the excellent point that "we need to convince Irish people abroad that if they want to return to Ireland that they have not only a job and a career here, but also opportunities for their family... with a target of 400 investments in regional areas by 2024." He closed with the encouraging point that "the choice that is available to the Irish diaspora has never been greater."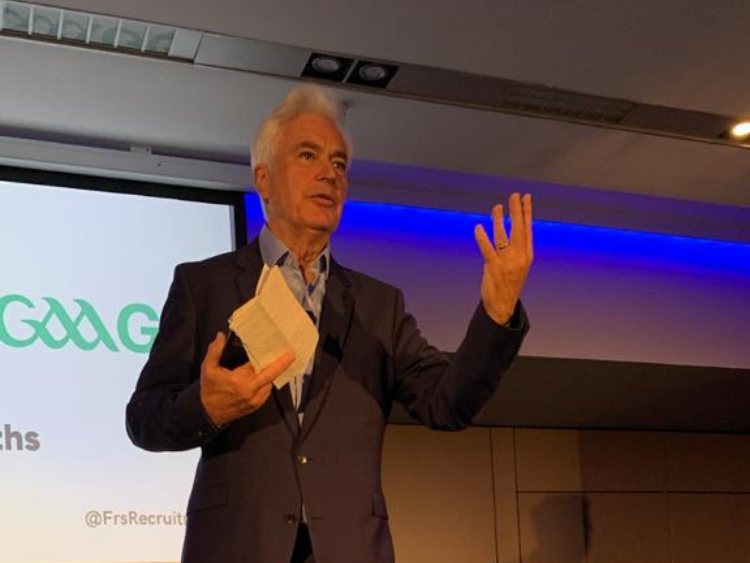 Following a short break, the next stage of the event centred on Retention, Performance and Culture within Organisations, with clinical psychologist, neuroscientist and author Prof Ian Robertson as guest speaker. Prof Robertson opened the discussion with a reflection on 'change', which he said is both "inevitable and exponential." He spoke about the intrinsic connection between confidence and core values, which is not only a driver of individual performance, but also of group performance. He stated that "where individuals espouse company values, companies thrive."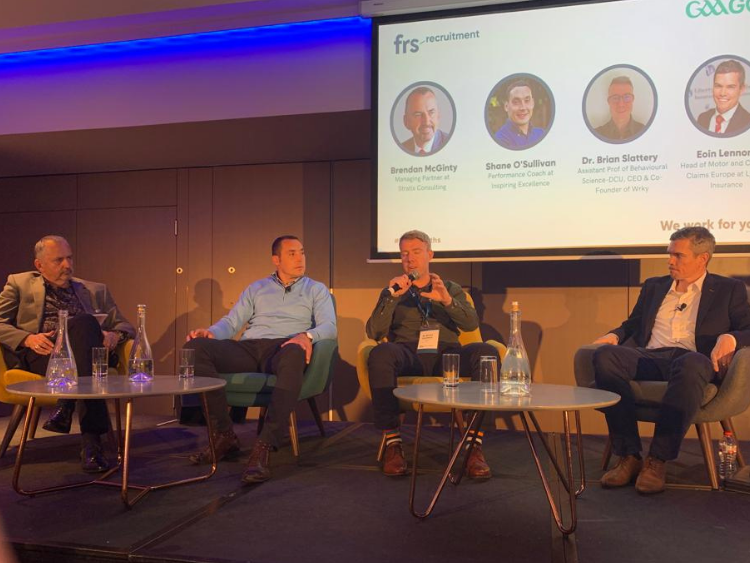 The subsequent panel discussion involved speakers Brendan McGinty (Stratis), Shane O'Sullivan (Inspiring Excellence), Dr Brian Slattery (Wrky), and Eoin Lennon (Liberty Insurance). The overarching theme of this panel was in understanding staff needs, with the bulk of the conversation concentrating on effective communication and performance culture. Brendan McGinty led with the perspective that "we have to equip people with the skills to do their job," which he said was reliant on "understanding [employee] expectations." Shane O Sullivan spoke about the value in "self-transcendence", where he gave us the view that success "is connected to a spirit that [is] beyond each individual." This, he said, was also fundamentally connected to 'community'.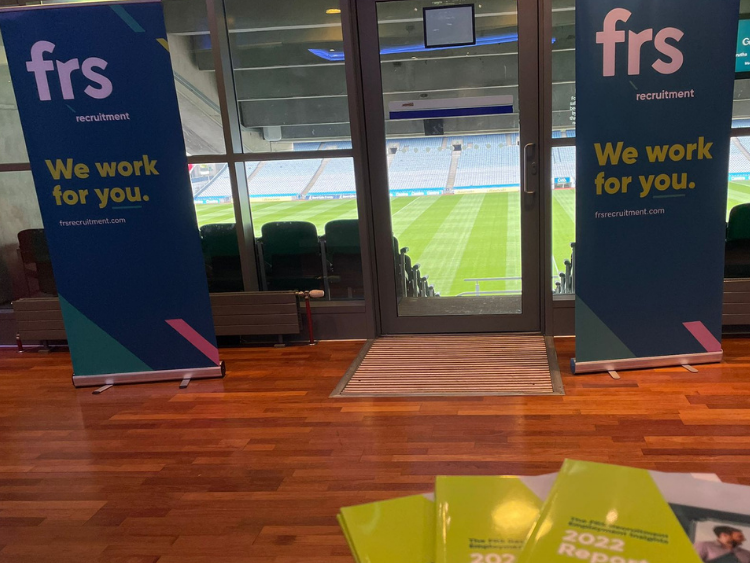 Dr Slattery said that it is important to "engage with teams" and "acknowledge and recognise that people are communicating with you." In his experience as co-founder of Wrky, he noted that "it takes time to aggregate information and make things reliable", which can be achieved by "asking questions periodically." Eoin Lennon discussed how Liberty Insurance Ireland has implemented a hybrid working model based on employee feedback with 90% of staff keen to work remotely, "We are giving people choice, but that choice isn't linked to performance, it's linked to values." He drove home the idea that "individual performance impacts company goals." He emphasised the need for businesses to "empower [their] people", and to "ensure that you are listening and making the right changes."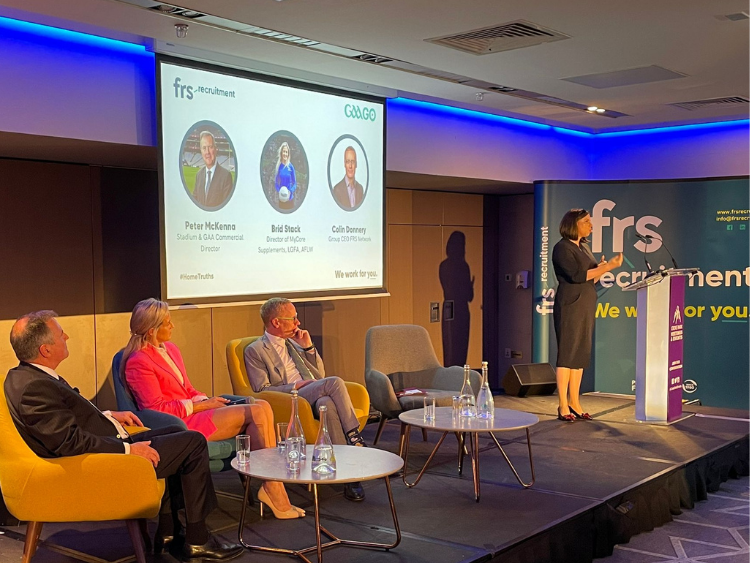 The day culminated in the launch of the GAAGO HomeTruths campaign, with a fireside chat with Brid Stack (AFL Giants), Peter McKenna Commercial Director GAA and Colin Donnery (FRS Network). Brid Stack told of her own experiences of moving abroad for her career and, in challenging times, relying on "that connection with home through the GAAGO." She said that being away from home, she "couldn't quantify what it meant to be watching the games." When asked about how the GAA's relationship with FRS Recruitment works, Peter McKenna said that there is "compatibility around values." He said the "authentic Irish experience" revolved around "inclusivity, getting people out to play and enjoy the games, and integrate in the community." Colin Donnery said that "when Irish people make the decision to come back home, heart comes first, head comes second." While the Irish diaspora associate a move home with the need for work, "top of the list is their family, their home, and what they left behind."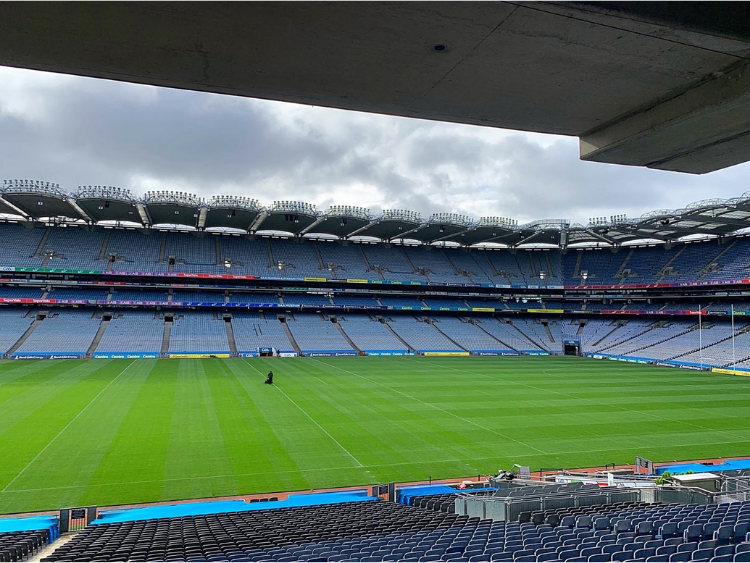 The exciting new Home Truths campaign was unveiled with a short film on local communities in Ireland, who shared their own home truths with viewers. The campaign aims to offer unbiased information about what's really going on in Ireland for the Irish diaspora scattered around the world. The newspapers highlight the bad bits. Family and friends tell you it's all good, but the only thing missing is you. What you need are Home Truths, from the people who know best. Find out more about Home Truths here
See our selection of photos from the event HERE