For the last two years the entire healthcare sector has been dominated by the pandemic. Its effect has not just been felt in those areas and disciplines on the front line, but across the entire sector and beyond.
As we emerge from the pandemic things certainly don't seem to be easing up on the healthcare resourcing front.
If anything, many of the issues have become more difficult: delays in coping with day-to-day activities have all culminated into current huge waiting lists in a system that is already stretched to capacity.
Healthcare workers continue to be a very valuable commodity in 2022.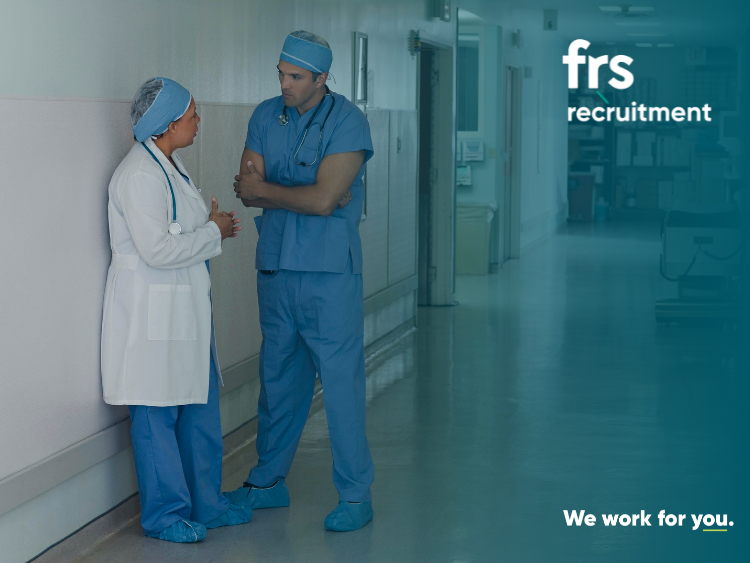 This can be seen right across the spectrum and throughout the sector. There are shortages in qualified professionals with experience all over Ireland and in all the various aspects of the industry. These shortages are being felt in hospitals, primary care, and the private sector. It is a demand that is not expected to diminish for quite some time.
In this document we will outline some of the various market conditions for all those working in the healthcare sector. For ease of use, we have specific sections relating to:
Doctors
Nurses
Allied Health Professionals
The information in this report has been compiled thanks to FRS Recruitment's extensive network throughout the healthcare sector. We speak to the decision makers, those responsible for filling all manner of positions, across the industry. We are also speaking every day with candidates on the ground, those who are looking to make a move or who just want to know more about the opportunities that may be available.
The insight gleaned from our work and additional intelligence gathered specifically for this report are outlined in the following pages.
If you would like to speak to any of us about the details listed in this report, if you are interested in exploring opportunities or if you would like to work with us to help fill your next healthcare vacancy, please feel free to contact us on info@frsrecruitment.com
Click HERE to download the report in full