About Gavin MacRae, FRS Recruitment IT Recruiter
While not only being new to Ireland, I am also new to hiring Developers in Ireland. I have come from a strong sales background back in Canada dealing with diverse markets and constantly learning with a strong multi-cultural area I covered. It was always great dealing with new people and new cultures (plus it gave me tons of ideas for travelling!)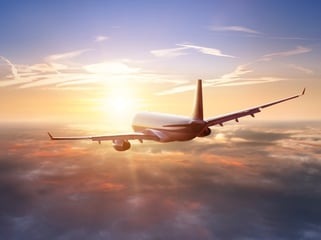 (Remember these)
First look
First impressions when dealing with the development market was very intimidating at first with all the different types of frameworks and languages however, I was lucky to start my IT Recruitment career at FRS Recruitment where we have a very experienced team of IT Recruiters who have been working in this space for a combined 90 years.
It has been fascinating to work with the many Irish businesses who are active in this space – from well established IT companies to those who are primarily focused on other sectors but who have specific IT needs
Also it helps that the market here is big but small…. (if you know you know)
Most people know or have heard of some of the companies I hire for, some may have already applied! Everyone has been extremely friendly and more than willing to explain their specialties and expertise. At the end of the day, we all want the same thing, right? To improve the individuals' careers, to find a match for our clients and help them reach their very best potential!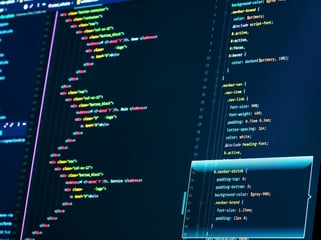 What I have found that I am hiring the most?
• .NET Developers (x10)
• Java Developers
• Python Developers
• PHP Developers
• Front-End Developers (AngularJS)

Has COVID had an impact?
I have been amazed at how the Development sector has thrived! With studies stating that Development jobs have risen 200%, it has been amazing to see the market thrive to levels even the most experienced recruiters have not seen in a long time or ever. Of course this emphasises the challenge that a lot of businesses and other organisations can have finding a suitable developer, which is precisely why it is important to work with experts on this very specific employment market, people like my colleagues here in FRS Recruitment.
Want to learn more Insights? Check out our recent IT Insights Report
HERE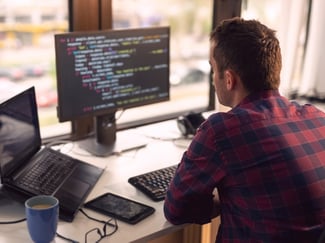 Final Thoughts
In all, it has been an incredible learning curve where I do not think it will ever stop. With the Development market constantly changing and updating, clients constantly looking for a new opportunity to grow and develop their tech stack, it is an extremely rewarding and engaging field to work in.
We offer a service that understands developers, allowing us to make the right connections between skilled personnel and the right employers.
I think FRS Recruitment as a company have an incredible support system to enable every company and individual to be set up for success. While providing the best service possible. It may sound like a plug, or a cliché… but there is only one way to find out and I have taken the first step! The question is will you?
Click HERE to view my vacancies

Gavin joined the IT recruitment team in March 2021. For the past several years he has been working in Outside Sales where he was extremely fortunate to work on industry leading and game changing technology in the Lottery and Gaming industry.
View Posts