How to Attract and Hire Top Accounting & Finance Professionals to your business
Despite the current COVID 19 pandemic, the demand for top Accounting Professionals continues to rise. According to FRS Recruitments 2020 Employment review, candidates seeking out new role's rose by 2.8% last year. Accountants have always held a pivotal role within business but with the current climate, more focus has been put on cost saving analysis, budgeting and providing financial information for strategic decision making. FRS Recruitment are forecasting a 25% increase in the number of job postings over the course of 2021. In order to attract top tier talent, we need to change the way, we recruit.
5 top tips to help your business attract top candidates:
Create a job description/job advert that SELLS the role
Spend time on your job description. Don't be tempted to put out a generic job advert of bullet points. Take time to get creative and give potential candidates insight into the company, the structure, the team environment, and the culture of the business. You want your job description to grab people's attention so that they will take the time to apply.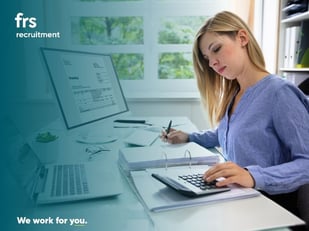 Offer Additional Benefits and Flexibility
Additional benefits are essential for attracting and most importantly retaining top talent to your business. Along with a salary expectation, this is now a major factor with many people seeking jobs with better work life balance options. Benefits such as remote working opportunities, flexible working hours, additional paid parental leave, pension scheme, social gatherings, gym membership and healthcare.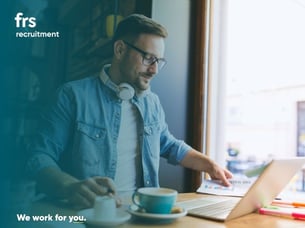 Build a great Organizational Culture and Brand
A company's culture is now one of the biggest factors for candidates when considering a new job offer. According to a recent LinkedIn poll by FRS Recruitment 42% of people look at review sites such as glass door while 29% look at the company website when considering a job offer. Ask existing employees to write a review for company's website or LinkedIn profile. Define the company's values to elevate your brand as an employer of choice. What is the shared ethos of the business? Building a strong culture of employee engagement increases productivity.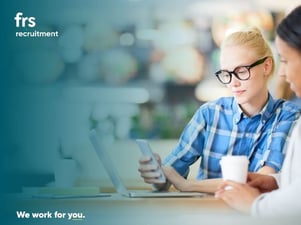 Offer a Clear Career Progression Path and Development Opportunities
Highly motivated candidates will want to see a clear progression path within the business. Some accounting candidates will want to progress with qualifications such as ACCA/CIMA/Accounting Technician. It is important to offer learning and development opportunities to help them on their journey. Providing a study support package to help them through external training courses or offering a mentor programme will also benefit your business down the line.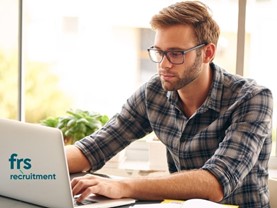 Partner exclusively with Recruitment Agency
FRS Recruitment are a highly specialised recruitment agency with 10 offices nationwide. We have a dedicated Accounting & Finance team who can support you hiring needs. Finding exceptional, qualified candidates is a difficult and important process. We get to know your business, it's culture and your expectations. You are the expert in what your business does best and when you partner with us, we will give you our insight, expertise, and experience in what we do best - innovative recruitment. Looking to collaborate?
FRS Recruitment is one of Irelands leading finance recruitment agencies in Ireland. Are you looking to hire accounting and finance staff for your company? Contact our specialised Accounting and finance Recruiter Louise Glennon on
T: 086 4670069 or

Louise joined FRS Recruitment in 2017 as a Commercial Recruitment Consultant. She holds a BA Hons Degree in Business & Psychology and a Certificate in Recruitment Practice from the National Recruitment Federation of Ireland. Louise is passionate about recruitment and delivering the very best talent to her clients across the Midlands. Louise also comes from a family business background which has given her a strong understanding of SME business needs, challenges, and the importance of hiring the right people for the job. Louise specialises in recruiting across Accountancy & Finance, Sales & Marketing, Administration, Customer Service, Business/Operations Management from junior support staff to senior level.
View Posts