Impact of COVID-19 on the world of HR & Recruitment
Rewind back to January 2020, I had just returned home from my sisters' wedding in Spain and I was looking forward to my own later that year. Then almost with the flick of a switch, the words 'Covid-19' and 'Lockdown' entered all our vocabulary. Little did we know in March 2020 that we would face a tough 12 months ahead.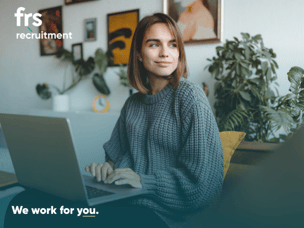 But how did Covid-19 and lockdown measures effect the world of HR and Recruitment? The answer to this depends on your own perspective and industry sector. While some sectors such as healthcare recruitment benefitted for obvious reasons, others that were not deemed essential work suffered as a result. Add to this, remote working, new onboarding strategies and virtual interview processes, new avenues to recruitment were born. Recruiters had to learn new styles, including how to best prepare candidates for online interview. Although the interview may well be from your kitchen table, it is still an interview and must be treated as such. Little tips such as check your camera works or call a friend the night before on the chosen platform to check for any technical mishaps. Simple things, yet proved effective.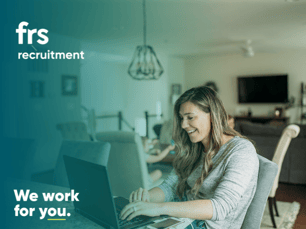 I have been lucky enough to work with great teams throughout my career and I have learned so much. I have seen first hand the inner workings of a HR team and the challenges that HR professionals face on a daily basis. The Covid-19 Pandemic added a whole new range of challenges for managing the demands of the wider workforce. Some of these challenges include understanding the temporary layoff process, ensuring correct payments and paperwork, monitoring increased absences as well as transitioning the work force to remote working. HR also play a pivotal role in providing emotional support to ensure employee wellbeing.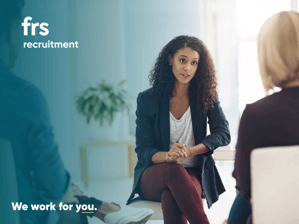 I joined FRS Recruitment in February 2021 as a Senior Commercial Recruiter focusing on the sectors of Human Resources, Recruitment and Learning & Development. In my first Quarter in the business, the growth and improvements within the Commercial team is clear to be seen! Clients are hiring again, companies have moved with the times, many of which are offering remote or 'hybrid' working arrangements. Flexibility and trust is clear. While candidates may be hesitant to explore new career opportunities given the past 12 months, my experience has taught me that in the right hands, you can learn and train remotely. You can attend virtual induction days or even virtual coffee mornings to have a quiz or a 'get to know you' chat with the wider team. After all, diversity, inclusion & employee wellness are of utmost importance within every organization.
We are moving forward and the recruitment world is certainly back on track! Although certain challenges do remain, we are hopeful that the trends within the HR & recruitment market will continue grow.
Thinking about a new career in HR or Recruitment? View our vacancies HERE.
Looking to add HR talent to your organisation? Contact Orla HERE.

Orla is an experienced recruitment professional, having worked within In House Talent teams of global multinational companies as well as recruitment consultancy firms. Orla recruits for Human Resources across FRS Recruitment.
View Posts