Information Technology Insights 2021 by FRS Recruitment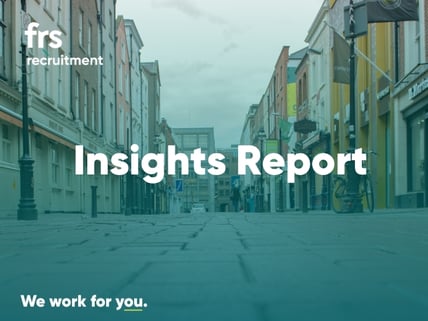 FRS Recruitment is projecting a bumper year for IT recruitment. Peak demand may have come during Q1, but we also expect extremely strong Q2 and Q3 periods – with open roles being significantly higher than the pre pandemic norm. Q4 is less certain, particularly as it is nearly impossible to forecast December at this time of year. However, the total year impact is still likely to be markedly improved.
Perhaps this shouldn't come as a surprise. IT has been one of the most pandemic and recession proof markets within recruitment, due to the expansion of the online space, coupled with the increased ability to work remotely from anywhere in the world.
The good news for candidates is that the growth in Ireland is likely be experienced countrywide. For example, we have seen more roles start to appear in Cork recently than we have witnessed at any point since 2015/ 2016.
This near universal demand is also being reflected in candidate attitudes to the market. Engagement from qualified candidates is dramatically up as confidence returns and fear of moving roles during a pandemic eases. We expect this trend to continue as comfort levels rise even further in the wake of the vaccine rollout and with the easing of restrictions.
Areas with Highest Demand
While the growth in opportunities is across the entire sector, like any market there are some areas which have even stronger demand than others. Software Development currently makes up 60% of our open roles, with FRS Recruitment recording a massive number of opportunities. Ireland is one of the biggest hubs for this talent in the world and we are seeing growth in this area year on year.
We also anticipate further demand for soft skills tech roles such as Business Analysts, IT Support and Project Managers. There were modest rises in the number of these positions available in 2020, but we're expecting that to double over the course of 2021.
The IT Team at FRS Recruitment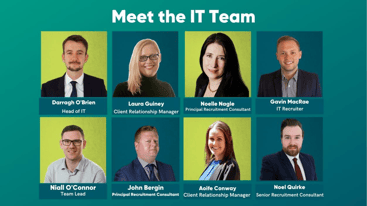 The FRS Recruitment IT Team has grown profoundly over the last two years with almost 90 years' combined recruitment experience across our team of 12 specialist IT Recruiters.
We are specialists in recruiting:
• Business Analysts
• Testers/QA
• Data Analysts/Data Scientists
• IT Support (All levels)
• Infrastructure & Security
• Database/Business Intelligence (Oracle/SQL Sever/SAP)
• Gaming
Our IT recruiters are fully trained in ensuring all standards for on boarding are fully met. Full support is provided to local and international candidates placed into jobs in Ireland, by providing expert work permit/visa advice when necessary and relocation services.

Looking to hire IT Professionals for your organisation? Email info@frsrecruitment.com.
Download the full report here