Looking for Work in 2023: Ireland's Employment Market
The Irish employment market in 2023 has experienced a remarkable recovery, surpassing pre-pandemic levels with a notable increase in employment. As per the latest statistics from the CSO, the country's unemployment rate now stands at 3.9%, indicating a positive shift towards "full employment."
*Source: CSO statistical publication, 31 May 2023
In line with these encouraging trends, data from the 2023 FRS Recruitment Employment Insights Report also reflects a favourable outlook across the job market. Employers are actively hiring, while employees are eagerly exploring new prospects. The current sentiment among employees is particularly optimistic, as concerns about job security have significantly decreased, even falling below the levels observed last year.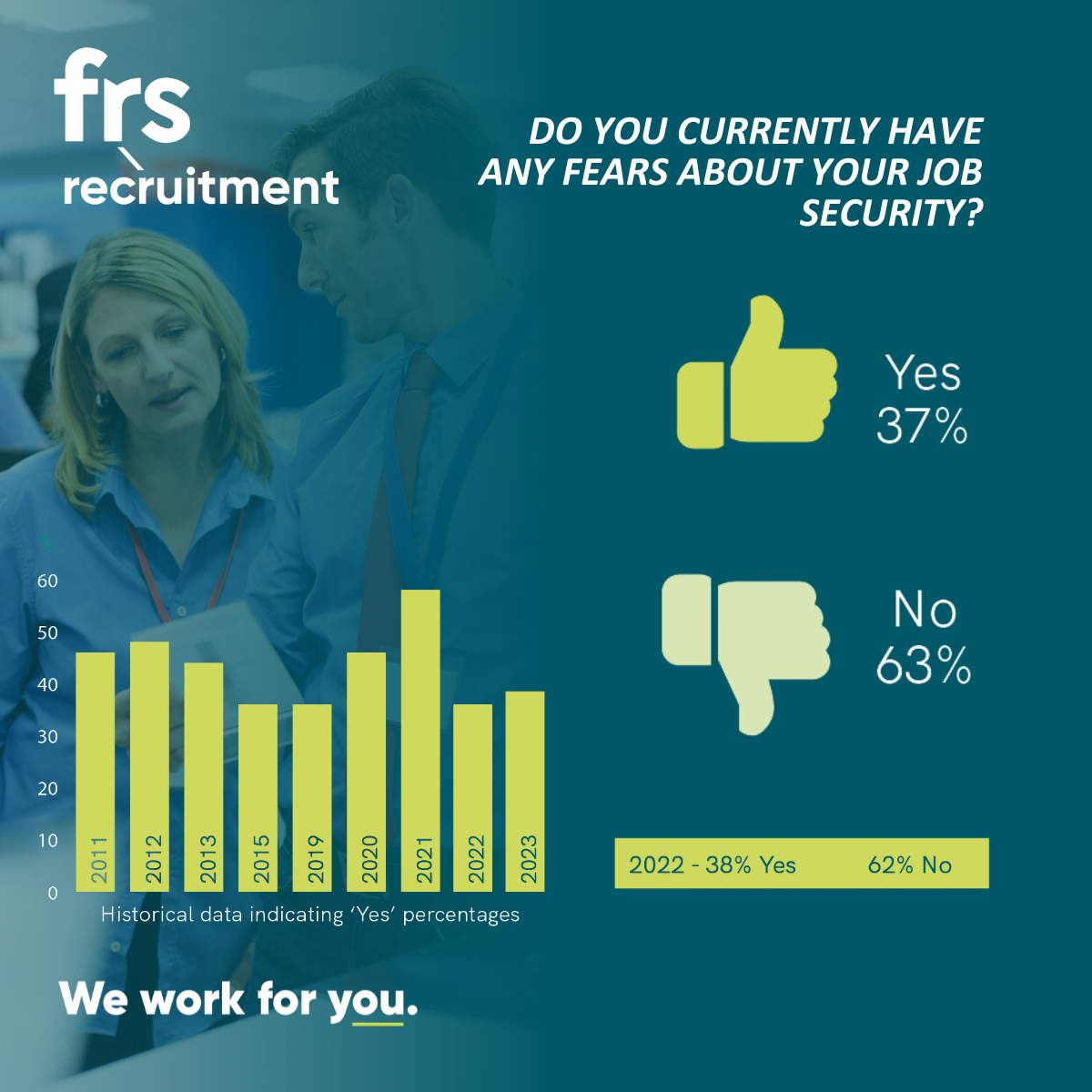 Surprisingly, 5 out of 8 employees now express no fear of losing their jobs, and 3 out of 4 candidates are confident that they could secure a new job within three months or less.
Furthermore, it's interesting to note that 44% of the workforce is currently employed but actively seeking fresh opportunities, with almost half of them anticipating more job openings throughout the year. This reflects the prevailing confidence in the job market and the potential for career advancement.
Another remarkable aspect is the duration employees are staying with their current employers. Approximately 6 out of 10 people have been with their present companies for three years or less. This could be attributed to the increased availability of opportunities since the pandemic coupled with a growing assurance in securing new employment.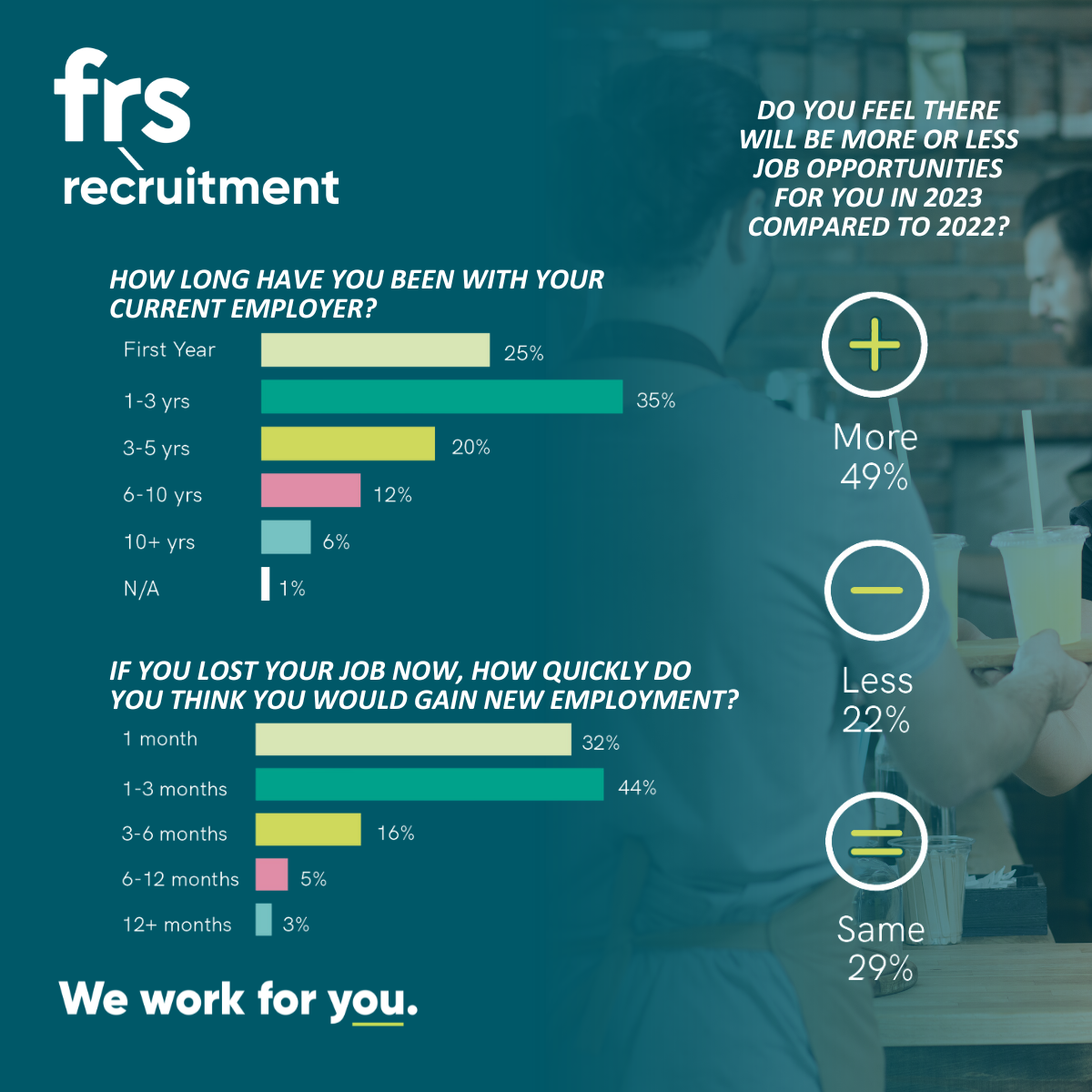 At FRS Recruitment, we specialise in bridging the gap between employers and candidates, forging lasting partnerships. If you're interested in exploring some of our latest job opportunities, feel free to click here to find your next exciting career prospect!
If you're looking to hire, or looking for a new role, reach out to any of our other specialist recruiters who will be happy to speak with you. Contact us at info@frsrecruitment.com, or add your CV to our talent pool here.