Manufacturing & Engineering Insights Report 2021
Engineering is all about solutions. As the partial quote goes, "engineers like to solve problems". But what do you do when the challenge is a lack of engineers? Well then you need to talk to the Manufacturing & Engineering team at FRS Recruitment!
This is the very real situation that is facing employers in the market at the moment – a situation that is likely to remain the same throughout the medium term. If we are identifying the problem then it is a simple, but fundamentally important one. Demand is strongly outstripping supply and the result is that we now have a candidate driven market.
Vacancies are substantially up and continuing to grow. A trend we expect to continue for some time to come. Yet, simultaneously the number of applications from suitable candidates has actually been decreasing.
From an employer in need perspective, this is the perfect storm. This isn't just the situation in one or two sub sectors either – it is practically across the board. There is no doubt around whether more qualified candidates are needed in each sub sector – a better question is just how deep is the level of demand?
Whether it is biopharma, gene therapy, electronics, food, plastics, general engineering or other scientific focused roles – there is a really strong need for qualified personnel on an almost universal level.
Looking to hire scientific, manufacturing and engineering staff for your organisation? Contact one of our specialist recruiters below or email info@frsrecruitment.com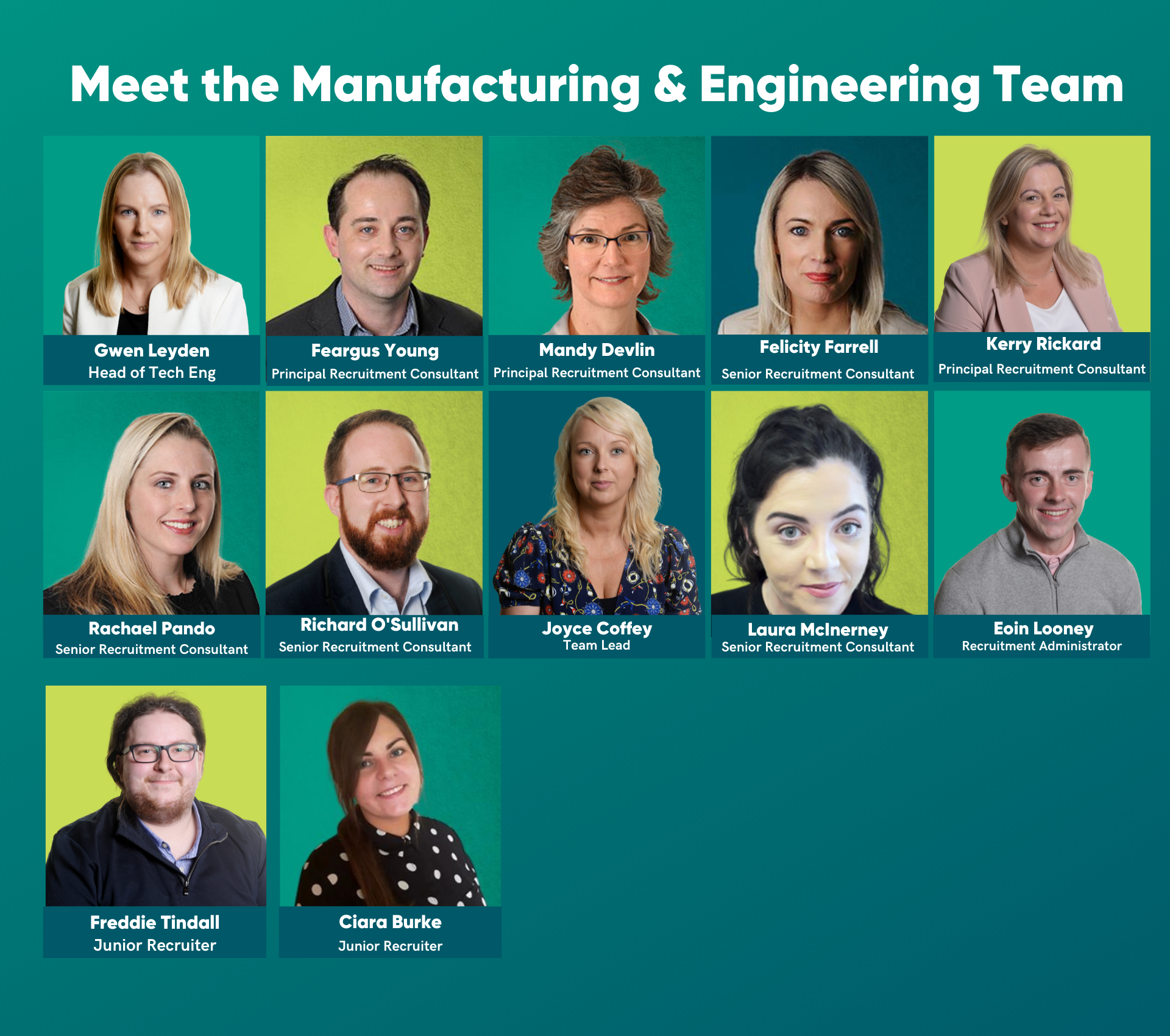 We assign specialist recruiters with an extensive knowledge of the manufacturing, scientific and engineering market. Taking a specialist approach provides employers with real confidence, knowing that their FRS Recruiter is highly knowledgeable and well connected to the right candidates.
Our technical engineering recruiters are fully supported by a dedicated inhouse compliance team ensuring all standards for on boarding are fully met. Full support is provided to international candidates placed into jobs in Ireland, by providing expert work permit, registration and relocation services.
Download the full report HERE