FRS Recruitment Connects with Irish People Missing Home at Christmas
The Research
Last year, FRS Recruitment undertook a survey of Irish people living abroad. With all that has been going on in the world we wanted to get a sense of how many had planned to come home for Christmas. It turned out that 3 out of every 10 people surveyed (30%) said they were still planning to come back to Ireland last Christmas.
However, the second question we posed was how many had planned on coming home if there wasn't a pandemic. 84% said that had it not been for Covid-19 they would have been spent Christmas at home back in Ireland.
What those figures show is that the vast majority of the Irish people abroad would have like to celebrate an Irish Christmas in 2020 but because of the special circumstances impacting travel more than half of them accepted they couldn't have one.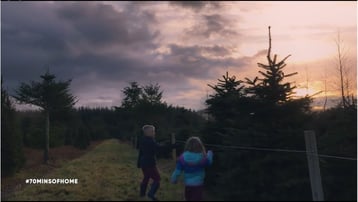 The Idea
This gave us pause for thought. The whole purpose of our 70 Minutes of Home campaign is to give Irish people living in other countries scattered all around the world a taste of Ireland. Yet here these figures clearly showed that more than half of the Irish diaspora wouldn't be able to have that taste of Christmas directly last year.
While we couldn't bring them to Ireland for Christmas, we thought it would be a good idea to bring a small bite of that Irish Christmas to them. We wanted to capture that 'coming home for Christmas' experience so they could savour it from afar. Which led to the creation of our latest video, Home for Christmas.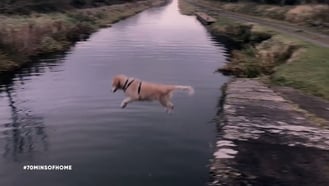 The Christmas Video
This video is slightly different. Rather than 70 minutes of home, we created a montage of Christmas moments that people coming home for Christmas would experience. So instead of a single scene, we have:
A flight landing at Dublin Airport.
The journey home by car.
Walking up to the front door.
The Christmas lights in Dublin city centre.
Picking out a Christmas tree.
Pouring a hot drink.
A walk in the park or countryside.
The GAA diehards practicing in all conditions.
The Christmas dip!
Seeing the neighbour's Christmas lights.
Many different moments which we hope will invoke many pleasant memories for all Irish viewers living abroad (and even some still here in Ireland).
Happy New Year from everyone at FRS Recruitment, wishing you all the best for 2021. Be sure to stay tuned for some more incredible videos we have planned this year.