Should I Move Jobs During a Pandemic?
Many people I speak to on a daily basis are very hesitant to make a move from their jobs right now and with good reason.
As some large reputable companies have announced closures, furloughing and offering compulsory redundancies, this can cause uncertainty for many people when changing companies.
Don't let it be! Now more than ever, having the help of an experienced recruiter can help you weigh up the risk before making a decision.
Below are some ways we can help you make an informed decision that's right for you and your career.
Market knowledge
We as recruiters gain company insights from a variety of avenues and know of difficulties well before it hits the papers. We talk to the HR personnel, staff past and present in loads of companies every day. We see trends in hiring and have excellent knowledge for the companies we work with.
Client Intake calls
When a job comes in from a client, we do an intake call where we get as much information as possible to help both our candidates and clients make more informed decisions.
We will ask questions such as:
What has the response to Covid safety procedures been? has it been effective in reducing minimising clusters outbreaks?.
Why has this job become open and for how long?
How has the company been affected by Covid /Brexit?
What is the outlook for the company in the future?
Are there progression opportunities?
Jobseekers want to know that they will be supported in a safe work environment and the company they are engaging with has a healthy future ahead of them. The info gained from a good recruiter can be the first step in considering the process.
Company research
Before I go to market with a job and start speaking to people, I will always do some of my own research on the company. This helps me give a good picture of the job, the company and add context to the opening for someone coming in cold. I will gather useful YouTube videos, media campaign info and a history of the company to help you take the full picture into account.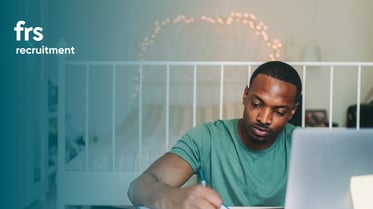 Interview questions
Going for an interview is a great way to see if everything lines up. Use this time to ask questions. If you are not sure about asking a certain question, use your Recruiter as a safety net and ask them the questions you don't feel comfortable asking the employer. As a guide, focus on the job you are interviewing for, about the team, the challenges facing a new starter, company culture, their goals for the first 3 months, management style etc.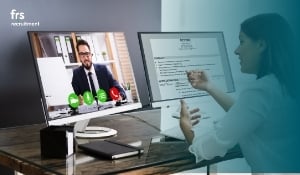 If an offer comes forward from the client and you still have fears or concerns- tell the recruiter! I have asked clients in the past to have a chat with a candidate who still have concerns or query's after being offered the role. Most job seekers who ask these questions find them without merit and can accept the offer with confidence.
In summary, get as much information as you can and ask good questions at pre-screening with your recruiter and at interview. If you need more time or have follow up questions after the interview process- ask for it and tell us how we can help you.

Richard has been working as a Recruitment Consultant for FRS Recruitment since 2018, specialising in the sourcing of technical, production, quality and engineering talent. Prior to joining FRS Richard worked in retail as a manager for 17 years, where he was responsible for recruiting and managing a variety of people. This unique experience combined with a Hdip in Human Resource Management allows Richard to find and place the best possible people for your organisation while delivering a supportive and consultative candidate experience.
View Posts