Tech Sales: The factors to consider
On the 20th of June 2022 there were 1296 Technical Sales vacancies advertised for Ireland on LinkedIn. To contextualize, some of these are undoubtedly duplicate roles advertised by both an employer and the partnering agency/agencies however roles ranged from Inside Sales Execs right up to VP of Sales, within IT, SaaS, Med Device, Pharma, across to Engineering, not including business development or account management titled roles.
The market is buoyant, but the market is competitive. It would be easy to mistake the current market as a candidate driven market, until you want to pursue a career in Technical Sales or transition into these sectors. The reality is that it is far more challenging than it is perceived, and the reality is far more frustrating and bruising to the ego than the candidate driven market and "Great Resignation" articles would suggest. Why is this?
There are several factors worth considering when pursuing a career in Tech Sales:
Firstly, the attrition rate within the IT and Med Dev or Pharma industries are high – whilst there can be considerable movement within the industries, not many people leave the industries themselves. Why is there such good retention within these sectors? The IT, Pharma and Med Dev industries are lucrative. The EVP is also of a high standard, from competitive salaries to benefits and packages on offer – parking, free laptop and phone not included in package (note the tongue in cheek comment!). But it is also worth noting that it takes considerable time to build relationships, acquire product and industry knowledge, understand, and navigate the various and nuanced procurement processes within these sectors, in addition to establishing one's own personal brand and reputation – this groundwork is not easily disposed of in favour of exploring new industries. Hence why competition is fierce within these industries.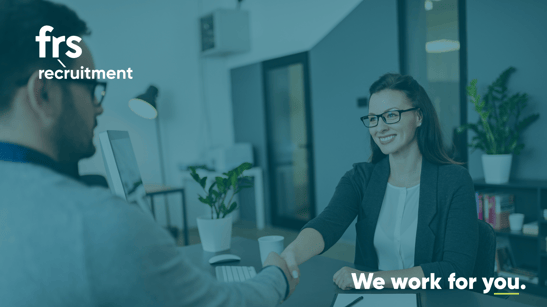 Not only are prospective candidates competing with other sales and business professionals for these roles, but they are also competing with industry qualified consultants and practitioners. Believe it or not, Computer Scientists, Developers, IT Consultants, Engineers, Qualified Doctors, Nurses, Pharmacists, Micro-biologists, and similar life sciences/medical professionals transition into sales and account management positions more frequently than one would expect, adding further challenges to those seeking a career within these industries. Combine this with experienced sales candidates currently pursuing third level/postgrad/springboard courses to upskill in technical knowledge – it makes for stiff competition.
There are so many variables to consider when applying for a new job in Tech Sales, some within your control and some outside of your control – this is how you control some of the controllables.
Unique Value Proposition – your Key Differentiator: Sales and business development are ultimately about figures therefore your CV should provide insight into your ability to sell or generate revenue. Limit repetition within your CV regarding general responsibilities and duties – focus on what sets you apart in each role. Employer Value Proposition (EVP) is a buzz term at present but what is your unique value proposition?
Your CV or professional profile should highlight your key achievements to date (not the 4th class sack race victory) – focus on your knowledge of procurement and tendering processes within highly regulated industries, how you acquired or retained key accounts, campaigns or projects managed including people or departments; revenue/sales generated, key targets achieved or exceeded, key strategic processes devised or implemented. Prospective employers want to see how performance was monitored and how you achieved those results. How did you add value in your current/previous role and how will you add value to this prospective employer?
Preparation is key: We have all heard the phrase "Fail to prepare, prepare to fail" and it really does apply to job hunting but probably not in the context to what most job hunters would realise. It is usually applied to the interview phase, but preparation starts from that very moment that you realise you want to change roles/career, and this starts by tailoring that CV and ensuring it is of the highest quality possible. Focus less on the fancy formatting available (as not all are compatible with Applicant Tracking Systems and platforms) and focus on quality and relevance of content specific to the role you are applying for*.
Have your points of contact for references ready to go – they WILL be needed. I would also suggest preparing by researching companies/agencies you are potentially applying to before initiating the process, recruiters/agencies specific to your industry and area of expertise - much like finding yourself a personal trainer, wedding coordinator, architect. Yes – you can apply to companies directly too but if you are active in the jobs market, remember, it doesn't cost you anything to enlist the services of a recruiter, as Roy Keane wonderfully states on a regular basis "It's their job!". Any recruiter worth their salt will be able to provide you with market insight, present opportunities specific to your requirements and facilitate communication with one or multiple prospective employers that may not have vacancies advertised directly.
Here at FRS, we have specialist recruiters across multiple departments who do just that. Don't be afraid to reach out to have a chat – if anything, you are expanding your network and options. More importantly, your experience and skillset are unique to you therefore speaking with a recruitment professional may unearth some essential details not highlighted on your CV that could just land you your ideal job. To browse Tech Sales jobs, Click Here.

Matt is a Commercial Recruitment Consultant in the Midlands specialising in Sales & Marketing, Customer Service and Administration positions.
View Posts