The Temporary Division at FRS Recruitment
FRS Recruitment is one of Irelands leading Recruitment agencies. We have been providing Temporary staff nationwide since1980 to a variety of businesses from SMEs to Large Multinationals, Semi state and Public sector and across many sectors including Commercial, Industrial within Med Device/ Pharma., Healthcare, IT, Engineering, Supply Chain/Logistics,/Procurement, Sales & Marketing
We have forged strong business relationships with our Clients and Temporary personnel who have come to rely on us year after year. Our skilled and talented Temporary staff are available for short, medium or long term assignments depending on their individual lifestyle and indeed many of our Temporary staff continue to work with us for years.
With the current climate, a huge positive we are experiencing is a significant rise in our workforce working from home allowing our clients the ability to choose top talent regardless of geographical area and offering our Temps a wider choice of assignments to choose from.
With a centralised and dedicated temporary Payroll & Compliance team, our online timesheet facility allows a hassle free process for both our Temps and the Clients they work with.
Types of roles in Commercial
Office/Secretarial/Administration
Accounting & Finance
Call Centre
Types of Roles in Industrial
Warehouse Pickers & Packer
Forklift Drivers
Rigid/Artic Drivers
General Operatives
Healthcare
Healthcare Assistants
Allied Health Professionals
Meet the Team
East of Ireland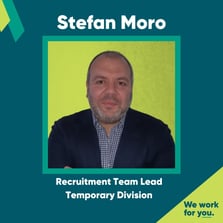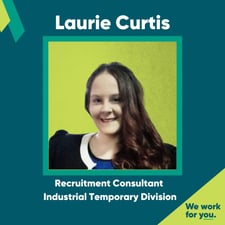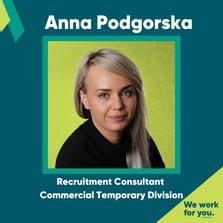 Midlands

West of Ireland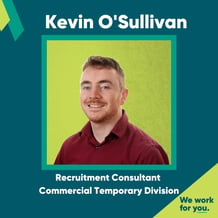 South East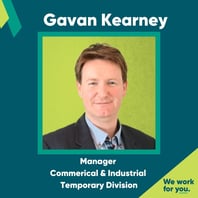 Kerry
Construction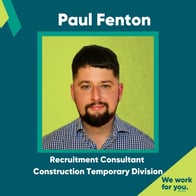 Healthcare
Nationwide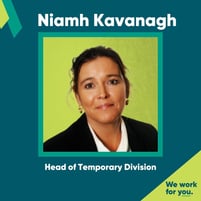 Compliance and Payroll
Margaret Irwin – Tullamore – Payroll & Compliance
Breda Cunningham – Tullamore – Payroll & Compliance
Margaret and Breda both work in our Tullamore office in a support capacity within our centralised Payroll and Compliance department. They lend invaluable admin support to our Clients, Temps and Recruiters to ensure that the payroll processes are in place and on hand for any queries
Looking to being your journey as an FRS Temp? Check out our vacancies HERE.
Looking to add temporary talent to your team? Contact one of our recruiters through the links above or email us HERE.