Top Tips For Onboarding New Staff Remotely
I'm now a whole 12 months into my journey with FRS Recruitment - however it doesn't seem that long ago I was nervously introducing myself virtually to everyone on my first Teams call!
Since I've started, I have met 15 members of the IT team virtually over the course of 12 months (along with countless others from the wider company), and I've still only met 5 people in real life!
As anyone who has started a new role remotely will know, it's a tough enough ride. Building relationships with people you've never met and trying to navigate day to day without being able to ask quick questions of people in an office environment is difficult.
When I started in August 2020, restrictions had been slightly eased so I was able to go into the office on my first week for a couple of days. The train in to the City Centre was virtually empty, there were very few people around, but I still enjoyed the novelty of it after working in an industrial estate for the previous 8 years. But, after my second week, things shut down again and I've been at home in a makeshift office in my spare bedroom at home ever since. Aside from a couple of socially distanced lunch dates with some of the Dublin team, it's my new normal.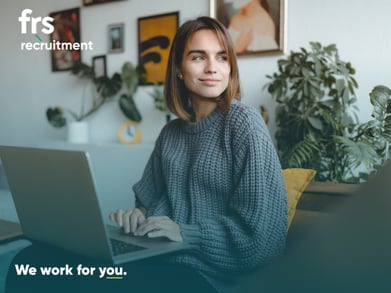 I was the first person to be onboarded remotely by FRS, the guinea pig, and there have been many new starters since, so there were some learnings:
• A "Welcome to the Team" call
During my first week, I joined one of the scheduled team meetings via MS Teams, where we discussed new roles, interviews, placements etc. Although there was some general chit chat, there was a structure to it, everyone knew what to say and do, and I just listened.
We've had a number of new starters since then, and a dedicated intro call for new people joining the team is the way to go. We have a quick 15 minute general team chat that doesn't revolve around work and it's amazing how something so small can make such a big difference.
• Communication
Constant communication is key when you have someone starting remotely; it can be very isolating when you go from being part of a team you know so well, to joining a team where you've met nobody and are unsure of the dynamics.
The team in FRS were fantastic from the start; they all reached out to me individually in my first few weeks to check in and see how I was getting on, and it was something that I found so helpful.
• Shared documents
A central depository for general information is something that I believe all companies should have set up for remote starters. In an office environment, it's so easy to just tap someone on the shoulder and ask them where certain information or documents are kept. But when you're remote, you're so conscious you don't want to be annoying people with phone calls or emails that you can wind up needlessly wasting time trying to search for these things yourself before you make the call.
• Staff List
When I started, I was sent a list of names of all the FRS staff with their departments and contact details. Being a company with staff dotted all around Ireland, this is something they have as standard. But I'm sure a lot of other companies don't. When working remotely, especially in times of collaborating with different teams, this was extremely helpful!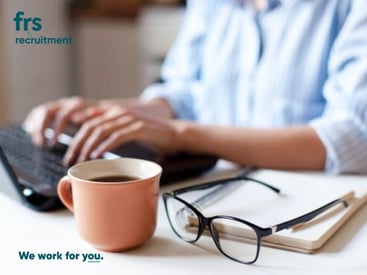 My role has evolved a lot in my 12 months here; I came in as a sole contributor on the IT contract team, but I've been involved in everything from permanent recruitment to training new starters. It's been an exciting journey to date and I'm looking forward to seeing what the next 12 months will bring!

Aoife joined FRS Recruitment in August 2020 and brings with her over 8 years' experience in IT contract recruitment. Over the years, she has developed an excellent knowledge of the sector in Ireland.
View Posts