7 Benefits Why You Should Collaborate with FRS Recruitment's Doctors Team
Searching for the perfect Doctor role in a foreign country can be quite a daunting and time-consuming task for doctors from abroad. However, there is a solution in the form of specialised healthcare recruitment agencies. In this blog post, we will delve into the 7 advantages of collaborating with FRS Recruitment's Doctors recruitment team to streamline your job search as a doctor in Ireland.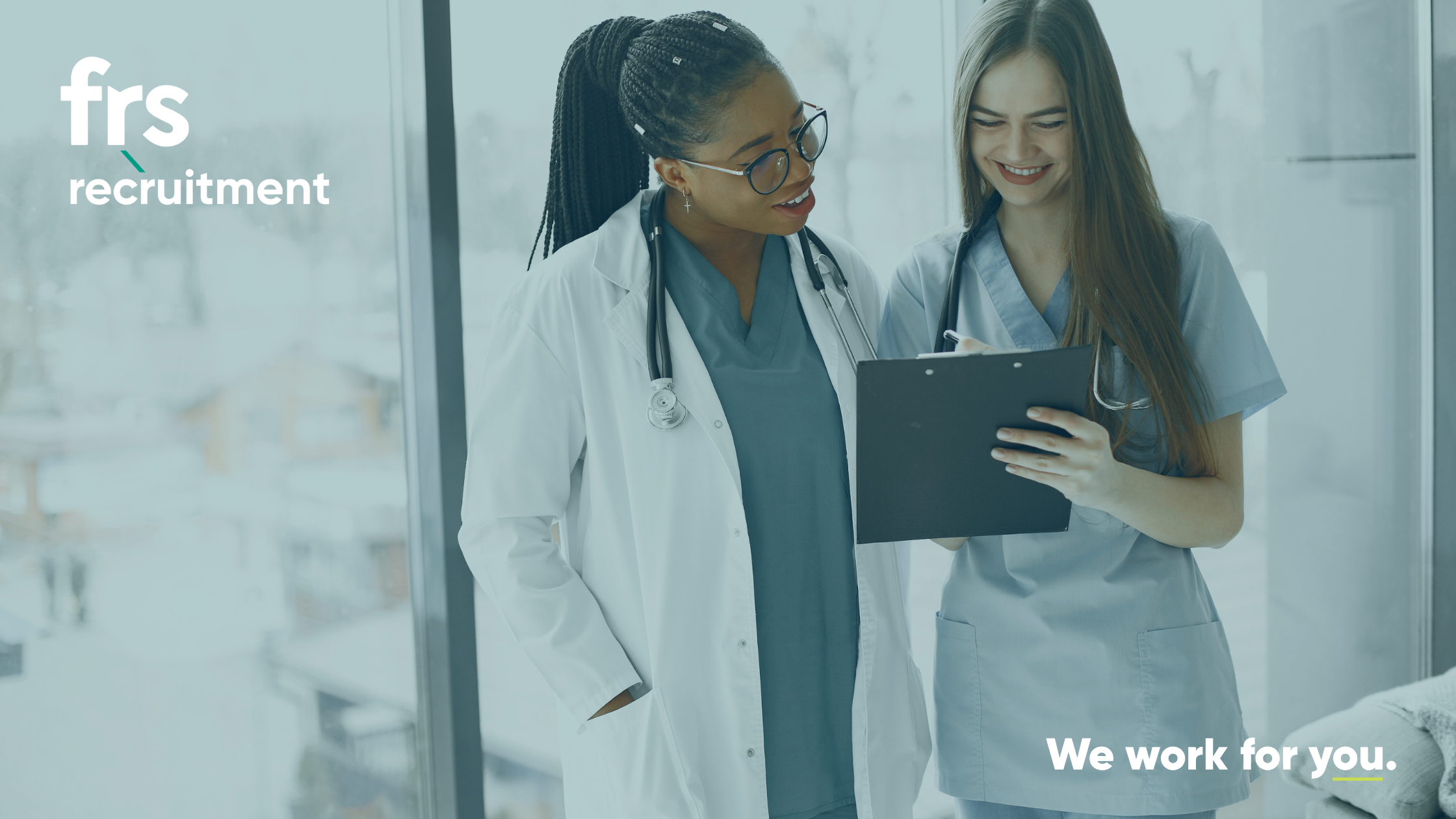 Expertise in Healthcare Recruitment
With our expertise in healthcare recruitment, FRS Recruitment's Doctors recruitment team is dedicated to finding the perfect job opportunities for Doctors in Ireland. We have an in-depth understanding of the medical industry, including the specific needs and qualifications required for medical professionals. Trust us to match your skills and preferences with suitable positions, making your job search easier and more efficient.
Access to Exclusive Job Listings
Gain exclusive access to unadvertised job opportunities by collaborating with FRS Recruitment's Doctors recruitment team. As an approved partner to the HSE, Ireland Health Service Executive, FRS Recruitment has strong connections with hospitals and healthcare facilities, increasing your chances of finding the perfect role in Ireland that matches your skills and preferences.
Streamlined Job Search Process
Collaborating with us simplifies your job search as we handle all administrative tasks, including verifying credentials, preparing applications, and scheduling interviews. This allows you to focus on your medical career and other priorities without the stress of managing the job search process.


Personalised Job Matches
Our team of experienced medical recruiters takes the time to truly understand your career goals, preferences, and areas of specialisation. With this knowledge, we are able to match you with job opportunities that perfectly align with your aspirations. This ensures that whether you are making the move to Ireland or looking for your next post within the country, you will find a position that not only suits your needs but also enhances your medical career.


Visa and Licensing Assistance
Navigating the intricate visa processes and licensing requirements when relocating to a foreign country can be a challenging endeavour. However, at FRS Recruitment, we have a specialised compliance department filled with experts who excel at handling these legal aspects. They will guide you through the bureaucratic hurdles associated with working as a Doctor in Ireland, ensuring a smooth and hassle-free transition.


Receive Expert Negotiation Support
When it comes to negotiating employment terms such as salary, benefits, and work conditions, it can be a challenging task. However, by collaborating with FRS Recruitment's Doctors recruitment team, you can benefit from their expertise as intermediaries. They will ensure that you receive competitive offers and fair compensation packages, providing you with the necessary support to make informed decisions about your career.


Relocation Support
Navigating the challenges of relocating to a foreign country can be overwhelming, especially when it comes to finding housing, obtaining permits, and understanding the local healthcare system and culture. That's why our dedicated Doctors team and compliance team are here to provide comprehensive relocation support. From helping you find the perfect place to live to guiding you through the necessary paperwork, we'll ensure a smooth transition as you embark on your new journey in Ireland.


Continued Career Assistance
Once you have successfully obtained a position in Ireland, we are committed to offering ongoing support throughout your professional journey. Our team can provide invaluable assistance with your career growth and development, ensuring that you have access to the resources and opportunities necessary to thrive in your chosen field.
In conclusion, collaborating with FRS Recruitment as an employment agency can prove to be a strategic and advantageous choice for Doctors searching for job opportunities in Ireland. Don't hesitate to take the next step by visiting our latest roles and apply today or reach out to our team at info@frsrecruitment.com to begin your journey towards finding the perfect role.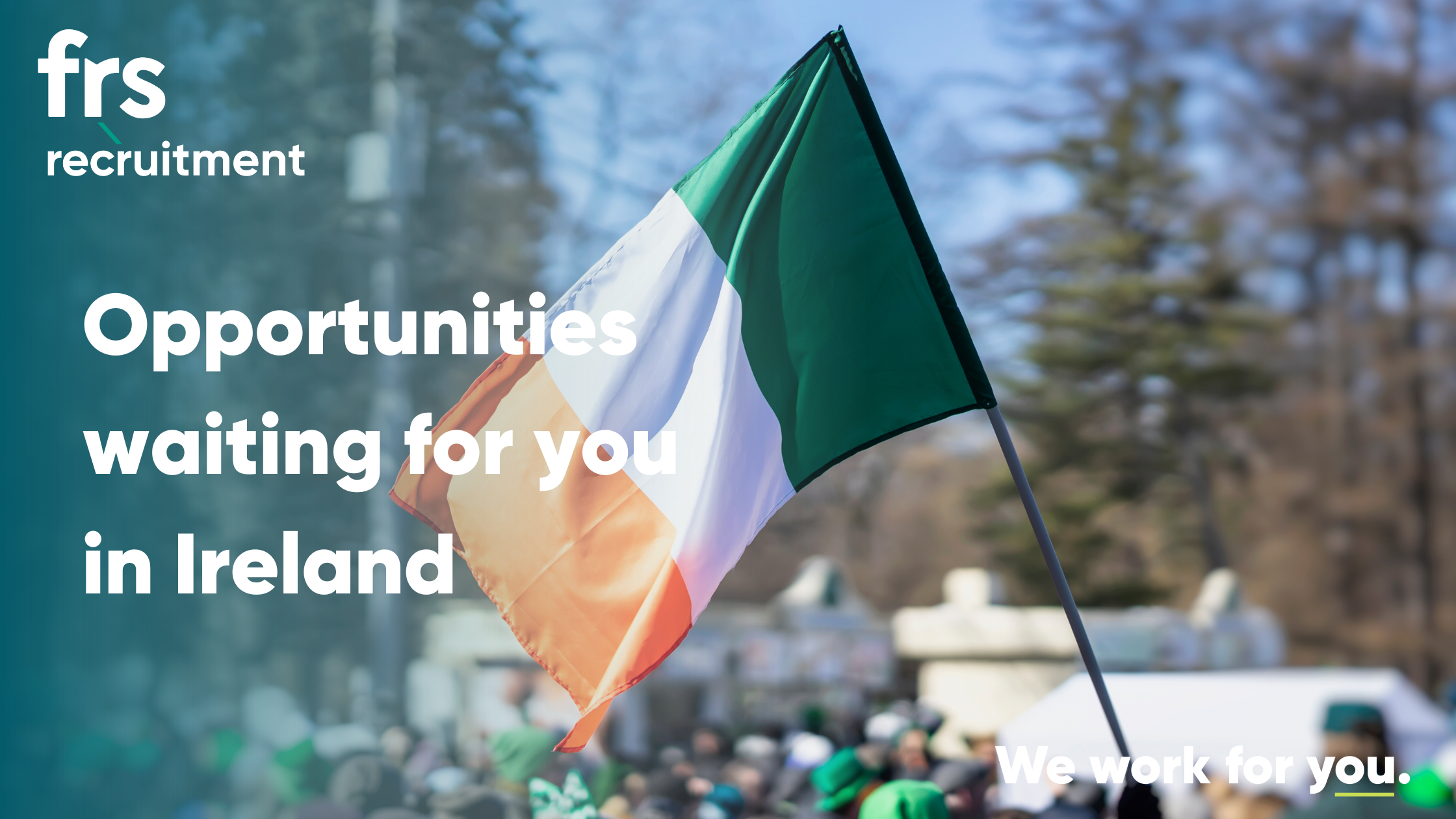 Holding a BA(Hons) Psychology and with over 14 years' experience in the recruitment industry, Eithne understands the importance of providing a professional and effective recruitment service to both clients and candidates. Working within the medical and healthcare sector for the last 3 years has allowed Eithne to nurture and build close working relationships with these clients and candidates. She is knowledgeable about the specific skills and experience that are in demand in public hospitals, private hospitals and clinics. Her aim is to ensure that all medical professionals placed, find themselves in roles where they can build on their professional experience, ensuring their continued career progression.
View Posts