Overview of Emergency Medicine in Ireland
Emergency Medicine in Ireland today is delivered by specialists in Emergency Medicine as well as NCHD's, both within and outside formal specialist training programmes. These doctors work in both Emergency Departments (EDs) and Local Injury Units (LIUs) in different locations around the country. Emergency Departments provide care for sudden or new illness and injury, twenty-four hours a day, seven days a week. Local Injury Units provide care for patients with recent injury over a ten- or twelve-hour day, up to seven days a week. Currently, there are twenty-nine EDs and eleven LIUs operating in publicly funded services throughout Ireland. Three of these EDs are attached to the paediatric hospitals in Dublin while twenty-six EDs are attached to general hospitals, both inside and outside the Dublin area. LIUs represent a relatively new approach to the delivery of satellite adult emergency services for the patient with non-life-threatening and non-limb-threatening injuries which are unlikely to result in serious long-term disability. LIUs do not manage medical conditions, pregnancy-related or gynaecological problems, injuries to the chest, abdomen or pelvis or serious head and spine injuries. There are also a small number of emergency departments operating within private hospitals in Ireland. While emergency departments in private hospitals treat a wide range of illnesses, injuries and complaints, not all patients are accepted. Typical exceptions may include women with pregnancy-related issues, major trauma victims and patients with acute psychiatric conditions. VHI SwiftCare clinics also provide emergency services, although the range of conditions that can be treated tends to be more limited and they focus mostly on fractures, lacerations that require suturing and minor illnesses. Private emergency departments do not generally treat children and have limited opening hours.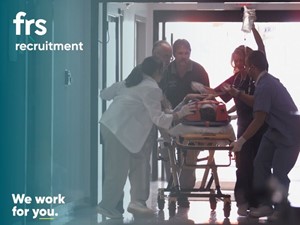 Doctor talent shortages within HSE and private hospital emergency departments
Ireland is currently experiencing huge demand for emergency services for a number of reasons, an ageing population, increased prevalence of chronic diseases and underdeveloped community and primary care resources. It is also acknowledged that there is an under supply of senior decision makers on the ED floor.
This results in a great demand for ED Doctors in all Irish HSE and Private emergency departments and also an opportunity for internationally trained doctors at all levels to relocate to Ireland and build a career here.
Overcoming talent shortages for Emergency Departments
Planning for the Emergency Medicine specialist workforce in Ireland is vital in the current healthcare environment given the ageing population, the current and planned reconfiguration of emergency services throughout Ireland and implementation of the proposed EMP model of care for the specialty. Developments in the areas of acute medicine, care of the elderly, chronic disease management in the community and primary care services should in time impact the demand and skills required for emergency medical services.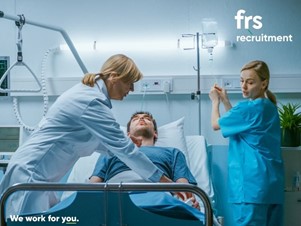 Attracting the talent
Attracting candidates from outside of the EU is critical to meet the demands of our busy Irish HSE and Private Emergency Departments. In 2019, 3,300 employment permits were granted across the Healthcare sector in Ireland alone, almost a third of all permits granted across all sectors in the economy. When engaging with international doctors, the Work permit and Visa process can be and must be an efficient process, this works best when the doctor applying gets solid support and advice from the Medical Manpower (HR) or their Recruiter. Doctors should also be supported when applying for IMC registration to ensure this moves along as quickly as possible.
When recruiting internationally, providing accurate information on each hospital's specific needs, expectations, role, environment, conditions and demands can't be understated, transparency means fewer surprises and better adaptation on arrival.
Promoting the high living standards and the work experience gained in the Irish Health System, that turns doctors into highly employable prospects in the open market, must form part of the conversation when talking to doctors ready to move overseas. Informative insights including cost of living, housing availability, work and school prospects for family members should all be discussed during the interviewing and follow up stages.
Many candidates are looking to gain experience in public teaching hospitals, those intent on a career in emergency medicine want access to the training schemes and gain professional qualifications in emergency medicine. These candidates may use their experience of working in a modern European hospital in Ireland as a step towards gaining a place on a training scheme in other European countries or in the UK.
Competition within the EU and UK for ED doctors is massive. With this in mind, it's more important than ever to ensure Irish hospitals are appealing to overseas medical professionals and showcasing Ireland and the good quality of life we have to offer including excellent free education system, quality accommodation and uncongested towns and cities. This can be supported by Ireland ranking 3rd in the 2019 UN Development Report for quality of life, based on factors including life expectancy, education and standard of living.
The Healthcare Teams in FRS Recruitment consider themselves both recruiters and relocation experts as the logistics of a move is all the more attractive when the recruiter provides a well-informed highly dependable service. In short, attracting and retaining international doctors to fill the growing needs across all hospital departments is one big global competition, those that provide the most transparent, helpful and outstanding service wins!
Fortunately, the Irish Healthcare System already has already developed a well-established pattern of recruiting doctors from Pakistan, Sudan and Saudi Arabia who have adapted extremely well into the Irish healthcare sector and the Irish way of life. This helps greatly when doctors consider a move as they can reach out to other healthcare professionals that have made a similar move (which should be facilitated by recruiters and hiring managers)
In recent years more and more South African Doctors have been hired in Ireland and they are now in very high demand. FRS Recruitment ran 2 major recruitment campaigns in South Africa recently, which proved highly successful, placing many doctors into the HSE Nationwide. The face to face contact with doctors considering a move abroad meant the job acceptance rate was much higher than telephone and skype campaigns. Recruiters and HR professionals should continue to visit countries like South Africa where very talented doctors are open to relocate but need support and encouragement in doing so – meeting with the hiring teams, always proves beneficial
FRS Recruitment have been successfully working with Irish Hospitals for 8 years providing experienced Emergency Department, Medicine, Paediatrics, Psychiatry, Anaesthetics, Obstetrics & Gynaecology, Orthopaedics and Surgery doctors at all levels.
Looking for hiring advice or need to add talent to your team? Contact Eithne on eithne@frsrecruitment.com
We work for you.
Holding a BA(Hons) Psychology and with over 14 years' experience in the recruitment industry, Eithne understands the importance of providing a professional and effective recruitment service to both clients and candidates. Working within the medical and healthcare sector for the last 3 years has allowed Eithne to nurture and build close working relationships with these clients and candidates. She is knowledgeable about the specific skills and experience that are in demand in public hospitals, private hospitals and clinics. Her aim is to ensure that all medical professionals placed, find themselves in roles where they can build on their professional experience, ensuring their continued career progression.
View Posts