Q&A with Shane O Sullivan, Inspiring Excellence
Waterford hurler Shane O' Sullivan is the brain behind Inspiring Excellence, a coaching business that tailors solutions to empower organisations and their people to achieve and sustain high performance. Shane is also known for winning the 2021-2022 All-Ireland Club Hurling Final with his team Ballygunner, epitomising high performance not only in his professional day-to-day, but also in his long career as a sportsperson.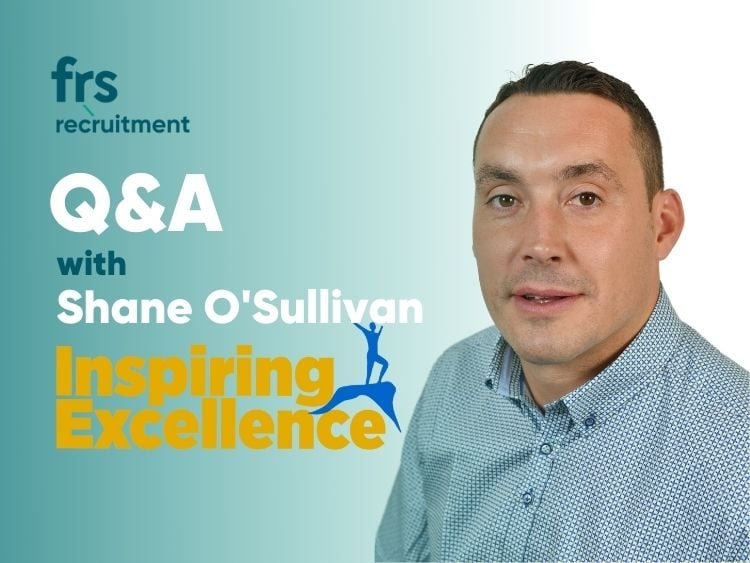 Shane was a guest at our FRS Recruitment conference in Croke Park in May, "Developing Great Teams in the New World of Work", as well as our guest of honour at our recent FRS Team Day at Glasson Lakehouse. We've been lucky enough to learn a lot from Shane at both of those events, and we caught up with him again recently where we took the opportunity to talk more about his views and insights on "company values". Here's what he said:
Q. What are the values behind your company Inspiring Excellence?
A. The origins of the company are based on the values of high performance, but not just the outcomes that a high performing team or individual
Inspiring Excellence was founded upon the belief that we can all inspire excellence in ourselves and others through focusing on the mindset skills integral to growth. O
ur company inspires 'excellence' and not perfection. This subtle change in semantics encapsulates the underpinning values of the organisation and those we seek to serve. Inspiring Perfection can be perceived as rigid, outcome based, unagile and dichotomous (Win or Lose Mindset) that often lacks the compassion and growth mindset integral to a high performer.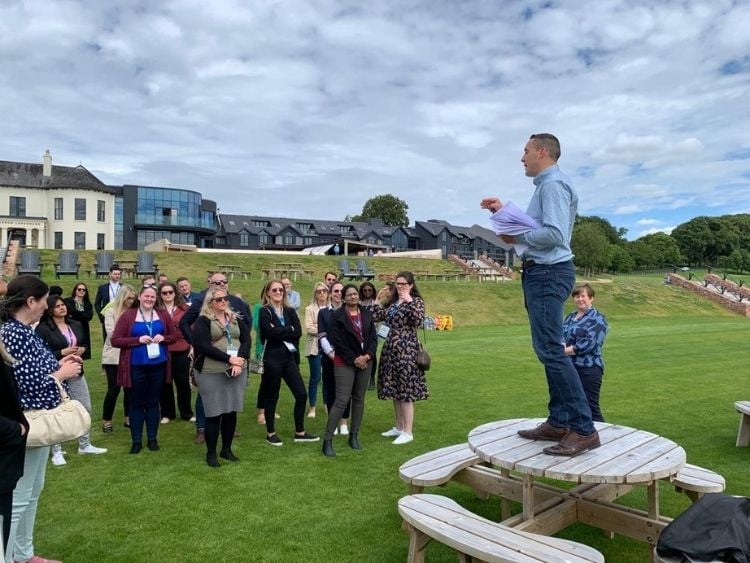 Q. How important have the values you learned in your sporting background been on the rest of your life?
A. To have experienced success and failure at the cutting edge of high performance has been a gift. Through the sporting experiences I was grounded in, I grew a deep awareness of why values underpin high performance and under performance. In a team sport these values are the difference between success and failure, I have been a member of the most skilful teams in elite sport who despite their incredible talent lacked the culture and team values required to achieve at the highest level. Contrastingly, the most successful teams I've been a part of were not the most skilful, however, they moulded themselves into something greater than the sum of their parts. These values include humility, authenticity, empathy, growth mindset and a connection to a deeper why.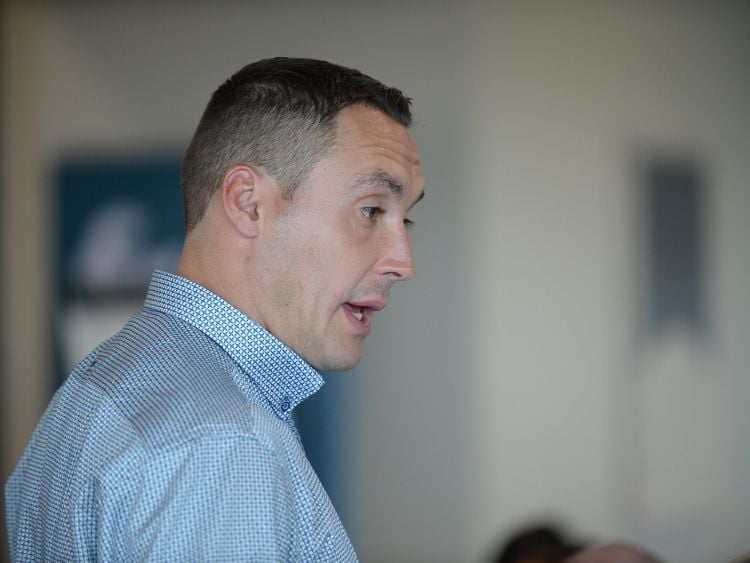 Q. How important are an individual's core values to their career?
A. Our core values are the north star that can guide and sustain us when navigating uncertainty personally or professionally. If we have clarity on our core values and commit to living and working in alignment to these, we can sustain our motivation and performance through challenge.
Contrastingly, I have coached many people who worked in roles that did not align to their values or set their souls on fire. These people were living in misalignment to who they authentically were and we're not fulfilling their lives on a daily basis. Thankfully, coaching provided the space for them to reflect and have the courage to choose a better way. In my opinion, we must strive to seek what sets our soul on fire, what we truly love doing and dedicate ourselves towards that, it might not happen overnight but with a deeper awareness and a clear plan, we can find the career that connects us to our core values.
Q. How important are a company's core values to their productivity?
A. They are not important, they are essential! Core values aligning to meaningful purpose are a necessity to sustainable organisations and sustainable productivity. In Jim Collins' research from his seminal book, Good To Great, he investigated the world's highest performing organisations over a sustainable period of time. He identified that having values connected to a mission that served others was one of the single most essential components that separated the good companies and the average from those that were sustainably great.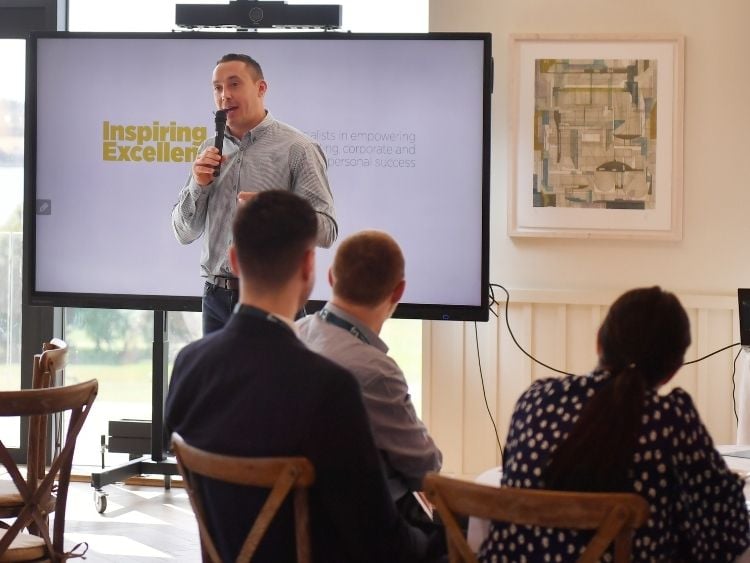 Q. You won the All Ireland with Ballygunner: if there was one non-negotiable value that you had as a group, what was it?
A. Self-Transcendence, to connect to a why beyond the self. This manifested in the team and the collective unit always being the priority. Secondly, it meant that we were playing for a higher purpose that was in service of people and a purpose beyond our personal interests.
Q. What advice would you give to leaders in terms of "values" in 2022?
A. Invest in identifying why you do what you do and what are the values that will sustain excellence through a changing world order. Empower your people to create and/or recreate meaningful values that reflect the current reality and the vison of the organisation. The highest performing and sustainable organisations are the ones that realise that people are their most valuable asset. Investing meticulously in empowering people to create purpose driven, value-oriented teams and organisations will set you up for a sustainably high performing workforce that drives productivity, revenue and growth.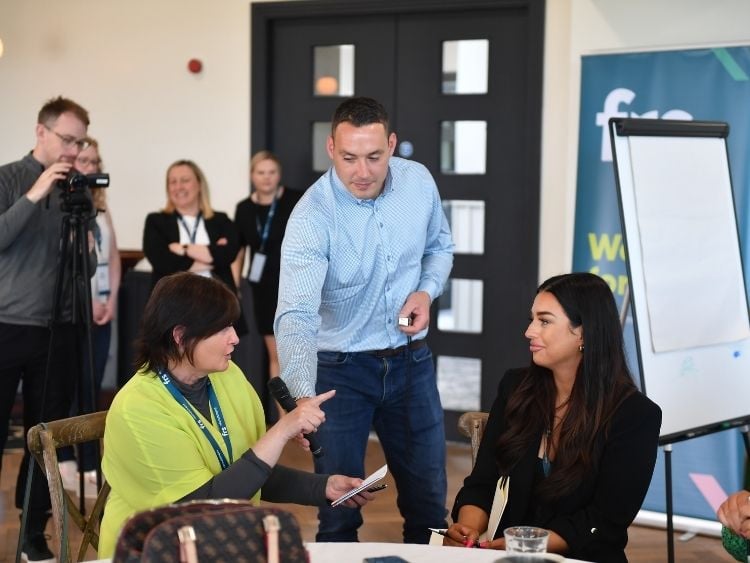 Q. How do individual values feed into group success, especially in high performing teams?
A. Individual values must be some way reflected in the team values, alternatively the misalignment will lead to lack of purpose, motivation and sustainable performance. Sometimes it's just semantics and values are aligned but through the use of their different words that reflect a similar meaning. However, there are fundamental values that are integral to high performing teams, and these must be prioritised, these include vulnerability, trust, radical transparency, open communication, commitment/ discipline, peer accountability and attention to the collective results rather than siloes or individually focused.
---
If you're looking to hire, or looking for a new role, reach out to any of our other specialist recruiters who will be happy to speak with you. Contact us at info@frsrecruitment.com, or add your CV to our talent pool here