FRS Recruitment is delighted to be shortlisted for the 2021 Marketing Institute Awards International Marketing Award category for their GAAGO #70minsofhome campaign.
FRS Recruitment are proud sponsors of the GAAGO streaming service. This platform gives Irish people based in Australia and New Zealand, the US, Middle East, UK, China, Japan or anywhere outside of Ireland an opportunity to view all their latest county as well as club games – getting a chance to experience 70 minutes of home.
A few weeks ago we brought you the insights of four former expats who have since returned home to Ireland (read here). This week we hear from expats who are currently living abroad. We spoke to four guys who currently live in North America. We ask them what they miss the most whilst abroad, how they stay connected to Ireland and what quintessentially Irish symbol they would like to introduce to their adopted home.
Here is what they had to say:
How do you stay connected to Ireland whilst being away for so long?
"WhatsApp, Facebook and video calls, plus a strong Irish community here in Boston helps" Seamus, Sales Rep (based in Boston, US for the past 8 years)
"News, Social Media & WhatsApp groups" Brian, SR Associate (based in Massachusetts, US for the past 8 years)
"Online, WhatsApp mostly" Tommy, Recruitment Manager (based in New York for the past 5 years)
"WhatsApp for family and various other social media apps for friends" Darren, Engineer (based in British Columbia, Canada for the past 3 years)
What and where do you miss the most about Ireland while away?
"My family at home in Borrisleigh" Tommy
"Hanging out with family and friends, I usually go home 4-5 times a year and am very lucky to be able to do so but the past year I've missed a lot. Having attended weddings, funerals and stag parties all over zoom made me appreciate traveling home more " Brian
"Family & Food and the Brewery Tap Bar" Darren
"Food and my mother's kitchen" Seamus
Do you watch any of the GAA matches?
"Yes, as many as we can" Tommy
"Yes, a lot. During the pandemic it was refreshing to be able to watch additional club games streamed on various platforms" Brian
"Yes through GAAGO" Seamus
"I don't but have watched some from time to time like the All-Ireland" Darren
Do the GAA matches make you miss Ireland more when looking at them abroad?
"100% especially the Munster Championship games in Thurles as I would attend all of them" Tommy
"Yes you'd miss being there but would miss Ireland more if I couldn't watch these matches" Brian
Are you part of a local GAA club now?
"Yes, Tipperary NY (Club Secretary + Player). Still wanted to play and it's a huge sense of community" Tommy
"Yes, Cork Boston GFC. I joined as a J1 initially to get a job and make connections" Brian
"Yes, Cork Boston, I joined because love of sport and community and to get to know people" Seamus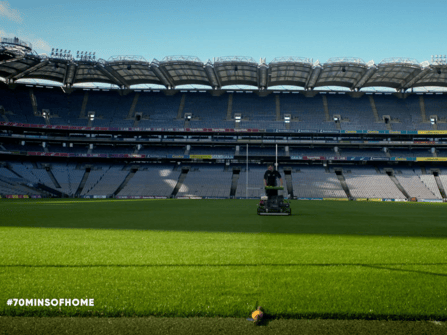 Has the thought of moving home crossed your mind?
"Absolutely, but for me, it's more about the opportunity here versus home & NY is only a short flight away now which is the main reason I chose the East Coast. Hopefully, in the future, I will be able to visit home far more regularly" Tommy
"Yeah it sure has and it's a possibility some way down the line but not right now" Darren
If you could pick one symbol/cultural aspect that is quintessentially Irish and introduce it to where you are now what would it be and why?
"The Kitchen Table! Everything here in NYC is on the go. Sitting and chatting like home just doesn't happen as much. Our house at home is full of opinions and many a heated chat and good conversation is had around the kitchen table" Tommy
"That's a tough one. The GAA community in the US is great representation of Ireland and the gives us a parish feel " Brian
"The Irish humour" Seamus
"Trad session in a cosy bar" Darren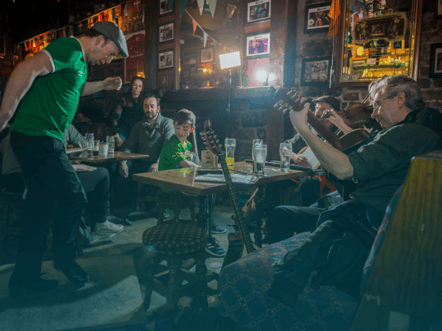 70minsofhome is part of FRS Recruitment's 'Ireland is Hiring Initiative'. This initiative has seen FRS engage with Irish people living in every corner of the world to successfully fill job opportunities back in Ireland. Part of this initiative is our Free Flights Home Offer (yes you read that correctly!). FRS Recruitment will reimburse flights home to Iris expats that we place in jobs. To find out more about our free flights and moving back home click HERE.
Missing home? Check out our #70minsofhome campaign HERE and view 70 minute videos and immerse yourself into the sounds and scenes around Ireland.