Temping During a Pandemic
This is one of the best times to explore the possibilities of landing a great Temporary assignment. Work from home, be provided with essential IT equipment to do the job and get paid weekly. Many of our temporary positions can also lead to a permanent jobs.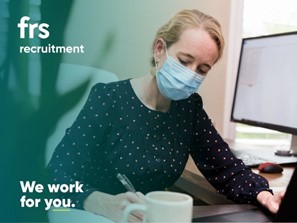 Why You Should Explore Temporary Jobs
Don't let the pandemic impede your ability to secure a Temporary role that suits your skills, ability, and work life balance.
Take this opportunity to start working for companies that you thought would never be possible unless you moved location.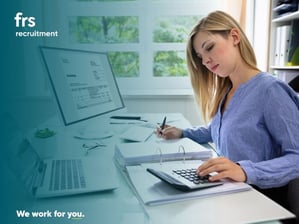 Current Temporary Vacancies at FRS Recruitment
We have some great assignments / projects nationwide in, Accounting and Finance, IT, Sales & Marketing, Office Support & HR, Pharma, Manufacturing, Logistics, Commercial and Healthcare Sectors.
Keep an eye out on our website and see what we have on offer HERE or why not sign up to receive alerts on MYFRS
Myself and my temporary division are happy to hear from you and answer any queries you may have regarding temporary assignments.
Read about our temporary team HERE

Niamh is Head of the Temporary Division, 10 Offices Nationwide and has been working in the Recruitment Industry within the U.K and Ireland since 1993 and with FRS Recruitment since 2008. This length of service provides her with a great understanding of the Temporary workforce and market place and has forged strong business relationships with Clients who have come to rely on year after year. Specialising in Temporary and Contract assignments across all Industry sectors nationwide, Niamh fully understands the importance of and is driven by delivering tailor made recruitment solutions for both candidates and clients for all assignments no matter the duration. Temporary recruitment is her passion.
View Posts