My 70 Minutes of Home Australia/New Zealand
FRS Recruitment are proud sponsors of the GAAGO streaming service. This platform gives Irish people based in Australia and New Zealand, the US, Middle East, UK, China, Japan or anywhere outside of Ireland an opportunity to view all their latest county as well as club games – getting a chance to experience 70 minutes of home.
Over the past few months we have been speaking with the Irish diaspora about their time living abroad and how they stay connected to Ireland. We have heard from expats who have recently returned home (read here) and some currently living in North America (read here).
This week we will be focusing on Australia and New Zealand and will be hearing from:
Andrea, a Nurse who has been based in Western Australia for the past 7 years,
Claire a Teacher who has been based in Sydney for the past year and half
Natasha a Dental Nurse based in New Zealand, for over 10 years
And here is what they had to say.
How do you stay connected to Ireland whilst being away for so long?
"Instagram, WhatsApp, Facebook. Without social media I think its fair to say you would become very disconnected after a long period of time" Andrea, Nurse (based in Western Australia, for the past 7 years)
"There's an Irish Mammies page set up in New Zealand, it keeps us up to date and still get the Irish banter. There's Irish clubs over here with many Irish activities. You can even get some Irish goodies over here 😌 With many apps it's so easy keep in contact & see family and friends via the phone" Natasha, Dental Nurse (based in New Zealand, for over 10 years)
"I play camogie with a club here, call home regularly, WhatsApp my friends, go to Irish pubs and see Irish bands" Claire, Teacher (based in Sydney for the past year and half)
What and where do you miss the most about Ireland while away?
"For the first year or two its food and places and nights out you miss - along with friends and family – but now 7 years on where the choice has been taken away from you and you can't go home for a holiday – you miss friends and family mostly – you miss the fire - then you miss the beauty of Ireland" Andrea
"Family, friends, especially weddings and babies been born and not able to attend ..& of course ahhh the curry cheese chips " Natasha
"I miss my family, catching up with friends, the scenery around Cullahill (Laois), going to matches, going off on a road trip, and definitely miss the food! (coleslaw in particular)" Claire
Do you watch any of the GAA matches?
"Will try watch as many as I can" Andrea
"Yes in my house we always try watch the big games" Claire
Do the GAA matches make you miss Ireland more when looking at them abroad?
"Absolutely – nothing beats being in Thurles or the Pairc for Munster Hurling. However, I'm not sure I'm a fan of the new system as teams have so many chances to stay in a competition – I feel like the passion or the hunger isn't as strong because teams know they have another day out after" Andrea
"Don't watch the games, but certainly does make feel home sick when I see it on Facebook especially when everyone is out celebrating!" Natasha
"Yeah definitely miss the feeling of being in the stand watching a local match" Claire
Are you part of a local GAA club now?
"Yes – part of Western Swans in Perth. Wasn't ready to hang up my boots just yet but wanted to make friends and connect with people from home" Andrea
"Yes I joined Craobh Padraig (Pats) in Sydney and play camogie" Claire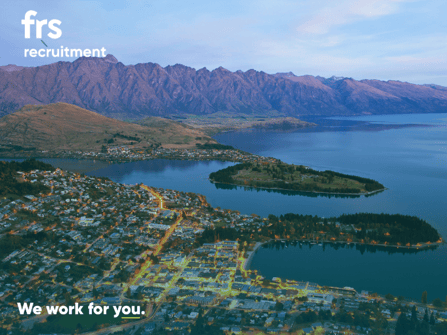 Has the thought of moving home crossed your mind?
"All the time – but for now I've got to make hay while the sun shines – the opportunity is far greater here – not just for work but (before covid) the opportunity to save more money, to travel more, to experience things that you could only dream of if at home" Andrea
"Yeah it has, I feel lucky to have been able to move away and experience living in another country but I can't imagine settling down anywhere other than Ireland. I'll be back sooner rather than later" Claire
Has your perspective changed since you moved away?
"Yes for definite – I think its very difficult to live in another country and another culture for so long and for it not to change" Andrea
"Well I think that also comes with age, settling down & kids" Natasha
"I have more of an open mind towards people from other nationalities and I also really appreciate coming from a country like Ireland. We are very lucky" Claire
If you could pick one symbol/cultural aspect that is quintessentially Irish and introduce it to where you are now what would it be and why?
"I would love a little snug area in the bars and to have more sing songs at the end of the night. Most bars over here are so commercialised and open – nothing beats going down to your local bar in the winter, to the fire, meeting the locals and at the end of the night a sing song kicks off just because. This is a time where everyone comes together and whether you're friends or not, everyone always loves a sing song and to sit around together and is united by Irish music" Andrea
"Strangely enough there's a picture of actual turf and molded into the shape of Ireland, to me its just an amazing symbol not only of Ireland but Offaly where I grew up where there's plenty of bogs! I certainly still have my accident" Natasha
"Craic I suppose, sometimes other cultures just don't get it and I think that's why some Irish people stick together so much over here. Not all of us are stuck into the GAA clubs or big Irish nights out but I certainly am!" Claire
70minsofhome is part of FRS Recruitment's 'Ireland is Hiring Initiative'. This initiative has seen FRS engage with Irish people living in every corner of the world to successfully fill job opportunities back in Ireland. Part of this initiative is our Free Flights Home Offer (yes you read that correctly!). FRS Recruitment will reimburse flights home to Irish expats that we place in jobs. To find out more about our free flights and moving back home click HERE.
Missing home? Check out our #70minsofhome campaign HERE and view our 70 minute videos and immerse yourself into the sounds and scenes around Ireland.